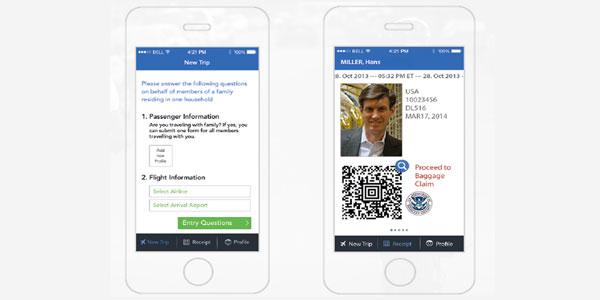 U.S. Customs and Border Protection (CBP) has launched the Mobile Passport Control (MPC) app, which allows travellers to submit their passport information and customs declaration form via smartphone or tablet upon arrival at the airport, prior to inspection by a CBP officer.
The first-of-its-kind iOS app is being trialled by passengers arriving in Hartsfield-Jackson Atlanta International Airport, and can be used by iPhone and iPad users. Travellers just need to download the Mobile Passport Control app, create a profile with their passport information, complete the 'New Trip' section when they arrive in the US, and then submit their completed customs declaration form via the app. They will then receive an encrypted Quick Response (QR) code, which can be presented along with their passport to a CBP officer.
Alejandro Mayorkas, Deputy Secretary, U.S. CBP, said: "We are strongly committed to the facilitation of travel and tourism to the United States, all while maintaining the highest security standards in the world. Mobile Passport Control is an important step and one that we think the travelling public will embrace."
CBP Commissioner R. Gil Kerlikowske explained that Mobile Passport Control will help to "build upon the success we have already experienced with Automated Passport Control, which has resulted in decreases in wait times (by) as much as 25-40%".
If the initial rollout at Hartsfield-Jackson Atlanta International Airport proves to be a success, the service will be made available at more major airports, and an Android app is also in the pipeline.
CBP has worked with Airside Mobile and ACI North America (ACI-NA) to develop the app, and the latter's President & CEO, Kevin M. Burke, said Mobile Passport Control "exemplifies the forward-thinking commitment CBP and airports have to improving the passenger experience when entering the United States."
He added: "This partnership between CBP and ACI-NA also represents an outstanding example of industry and government working together to find smart, cost-effective solutions."
U.S. CBP to outline plans to improve airport security and immigration experiences at FTE Global 2014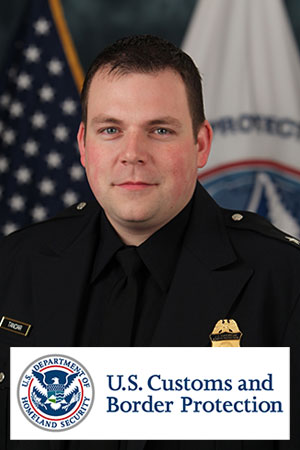 Daniel Tanciar, Director, Travel and Tourism Initiatives, Office of Field Operations, U.S. Customs and Border Protection (CBP), will take part in the 'On the Ground' conference at FTE Global 2014, in which he will participate in a session entitled: 'What are the future collaboration models that will help achieve progress at the real passenger pain points – airport security and immigration?'
In his current position, Daniel is leading CBP's efforts relating to President Obama's travel and tourism initiatives. He has expert insight on CBP's business transformation efforts, including Automated Passport Control kiosks, Mobile Passport Control, internal CBP mobile technology efforts, and planning for the future, and he is also leading the development of the 17 local airport action plans that are called for in the Presidential Memorandum.
At FTE Global 2014, which will take place in Las Vegas from 24-26 September, Daniel will deliver a presentation entitled: 'As part of his Year of Action, President Obama has a major focus on tourism growth and has targeted significant customer experience improvements at US airports to make its gateways more attractive to airlines and travellers. What actions and new collaboration models is this effort creating?'
» More information on FTE Global 2014
» Register to attend FTE Global 2014