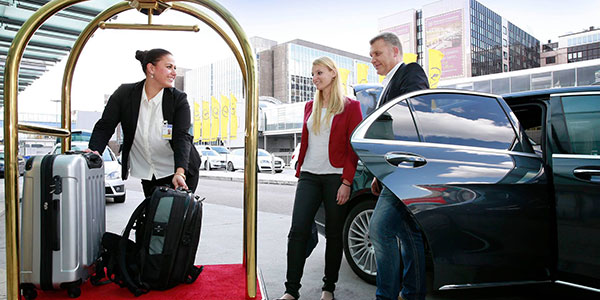 Fraport has launched a new premium 'Home to Gate' service for travellers flying from Frankfurt Airport, which includes a limousine transfer to the airport, a personal concierge service, and a fast track escort through the security checkpoint.
The new service can be booked by any passenger regardless of airline, class or destination, as long as they live within 80km of the airport. Prices for groups of up to four people range from €229 to €299.
The service includes a pick-up in a Mercedes S-Class, VW Phaeton, BMW 7 Series or a Mercedes minibus and a transfer to the airport. Upon arrival, a service guide then takes care of the passengers' luggage and handles the check-in process, while the guests can relax in a nearby bistro.
Once check-in is complete, the guide then escorts the passengers through a fast track security checkpoint, before they are taken straight to their departure gate.
The new 'Home to Gate' service is part of Fraport's 'Great to have you here!' service programme, which has recently seen the introduction of free Wi-Fi throughout the airport.
Learn all about enhancing premium passenger experiences at FTE Global 2014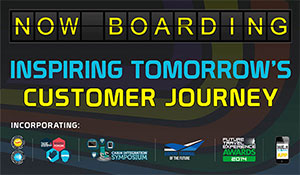 FTE Global 2014, which will take place in Las Vegas from 24-26 September, will include a dedicated Premium Passenger Experiences Forum, in which a number of senior industry figures will share what they are doing to enhance the travel experience for their high-value customers.
The Forum will be led by Raymond Kollau, Founder of airlinetrends.com and will also include an interactive 'Unconference' session in which delegates will be able to share experience and ideas relating to premium passenger experience improvements.
» More information on FTE Global 2014
» Register to attend FTE Global 2014