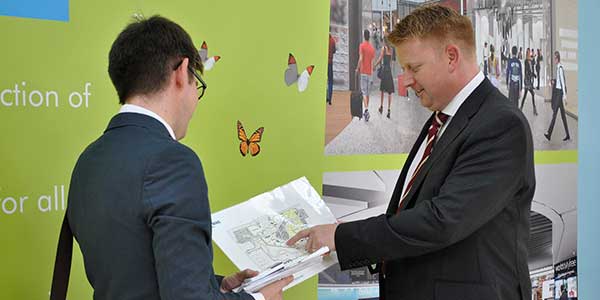 The investment taking place at London Stansted marks a real turning point in the airport's history. When Manchester Airports Group (MAG) acquired Stansted in February 2013, it quickly established an ambitious strategy to make the airport the best in London, and its £260 million investment programme is delivering tangible results.
Karen Smart, the airport's Customer Service and Security Director, told FTE that great progress has already been made, "with a brand new security search area opened that's not just double in size with four extra lanes, but has enhanced security equipment and dedicated channels for fast track, families and passengers with reduced mobility".
The first section was opened to passengers last December, while overall completion and the official opening was in March this year, marking the end of Phase 1 of the airport's transformation. Our recent tour followed the route of a typical departing passenger, and we negotiated the security process smoothly and seamlessly. "Passengers make use of our automated 'Smart Gates' to enter the new security search, and we have enhanced the equipment in security with a primary aim to improve efficiency," Smart explained. "For example, lanes are now longer to allow more passengers to prepare simultaneously, they have automated tray return systems to ensure trays are available as soon as passengers are ready. The dedicated channels for families and reduced mobility passengers are wider, so that wheelchairs and pushchairs can be taken through without needing to be dismantled, speeding up the process for those travellers."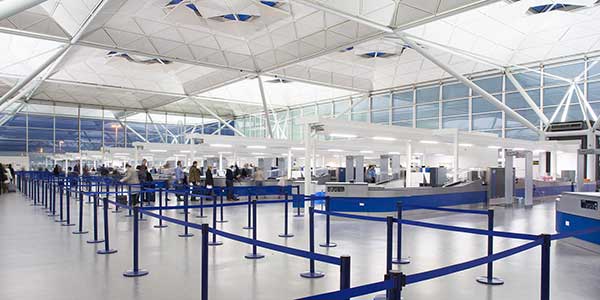 After navigating security we entered the transference area – a tranquil space through which passengers walk from security to the departure lounge. Phase 2 of Stansted's transformation is the £80 million redevelopment of the departure lounge. Interestingly, to inform its approach, MAG used research by psychologists to identify stress points for passengers, using this insight to develop plans for the new departure lounge and ease passengers through the airport journey. One example is Flight Information Display Screens being installed in all retail units and at regular intervals along the main thoroughfare, meaning passengers are never far from the most up-to-date information for their flight. "We're also looking into the development of an app that will guide passengers through with real time information relevant to their flight, and with a host of useful information giving travellers access to a smart way to journey through the airport," Smart added.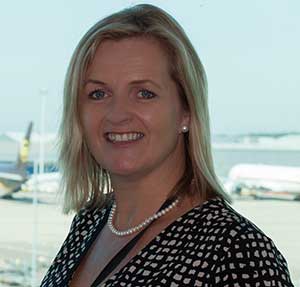 The first phase of the new departure lounge opened in July and a central element is the enhanced retail offer. Accompanying FTE along the passenger journey, Steve Foster, Manchester Airports Group's Head of Retail, explained that Stansted now boasts the largest walkthrough World Duty Free store in terms of retail space. The store provides a flagship entrance to the new departure lounge, easing passengers on a simple and intuitive journey past essential travel retail, luxury goods and high street fashion, and finally on to a dedicated food & beverage area, as well as general seating (including all-important charging points), located near the departure lounge exit points. "We've focused on giving the retailers great positions, great zoning and purpose-built units," Foster said. "We're also exposing passengers to every retail opportunity, so they can quickly make choices as to what they want to do."
Stansted is currently tendering for 16 new retail opportunities, covering fashion, shoes, accessories and luxury goods – 13 new units and three pop-up locations to test new ideas and brands. The tender process closes in October, and Foster said passengers can expect a few surprises when the units open in August 2015.
Facilities for premium passengers
Stansted recognises that different types of passengers have different needs, and in addition to the dedicated fast track facility at security, it is developing an Escape business lounge in the main departure lounge as part of the £260 million investment programme. "Stansted's terminal layout and design means that it can be easily adapted at short notice to support the business requirements of our airline partners as has been proven as the terminal and its facilities have evolved through the years," Smart commented.
"We are presently in discussion with a number of airlines that offer passengers a premium class service and have been able to brief them and show design plans for how airport services and facilities can be developed with relative ease at Stansted to support their business model, including a multi-million pound upgrade to one of the departure satellites that will offer bespoke services required by full service scheduled airlines."
Fifteen new ePassport gates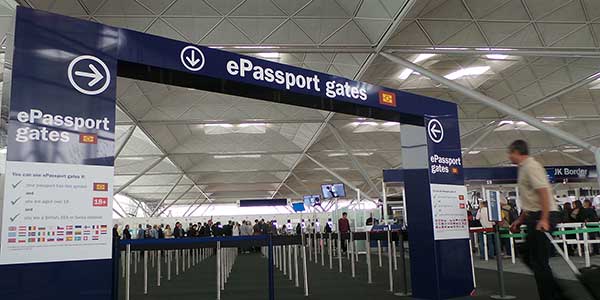 Stansted has also been working in partnership with the Border Force to improve the experience of passengers arriving at immigration, particularly in peak times, and has opened the initial phase of an extended and reconfigured border control area, including the introduction of 15 new generation ePassport gates to help speed passengers safely and securely through the immigration process.
"Immigration and Customs controls at Stansted – and all UK ports – are the responsibility of Border Force. We see Border Force as one of our key partners in the airport, and although their primary focus is quite rightly maintaining the security of the UK border we work closely with them on improving the overall arrival procedure," Smart explained.
"The new ePassport gates have been developed working in partnership with Border Force at Stansted to improve services and facilities for passengers. We are working closely to optimise use of the new ePassport gates, encouraging eligible passengers to use this efficient service. We will continue to review the area and put forward recommendations to help improve the flow of passengers, particularly at peak busy periods."
Stansted is not just getting a makeover, it is receiving a multi-million pound investment to create contemporary, convenient, innovative and stylish terminal facilities. The significant improvements made firstly to the security search area, and now to the departure lounge, are tangible results of its efforts and when fully complete will provide a transformed passenger experience.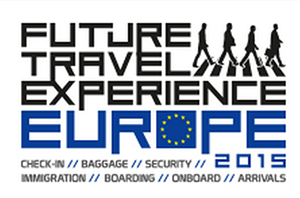 London Stansted Airport will be an official partner of FTE Europe 2015, which will take place in London from 2-4 February 2015.
Andrew Harrison, the airport's Managing Director, will deliver a keynote presentation at the event, in which he will offer insight into the latest developments and future plans relating to the ongoing transformation project, while delegates will be able to take part in a guided tour of London Stansted Airport to see the latest passenger-focused initiatives in action first-hand.
London Stansted joins Heathrow Airport, London City Airport and Ryanair in confirming that it will be a partner of FTE Europe 2015.