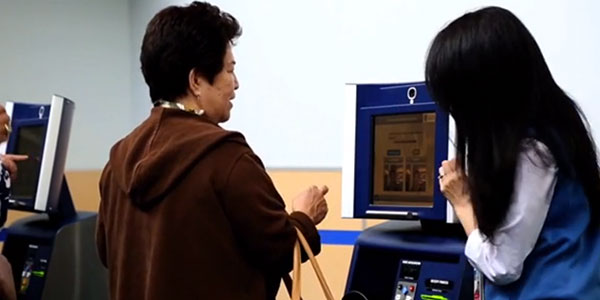 Aruba Airport Authority has announced that Automated Passport Control (APC) kiosks will be introduced at Queen Beatrix International Airport in December 2014. It will be the first time the APC kiosks will be used outside of the US and Canada.
The Border Xpress kiosks, supplied by Vancouver Airport Authority's Innovative Travel Solutions by YVR, will be installed in the airport's US pre-clearance facility, and will be available to all US passport holders and US Lawful Permanent Residents, Canadian passport holders and travellers from the 38 countries that participate in the Electronic System for Travel Authorization (ESTA) visa waiver programme.
James Fazio, CEO of Aruba Airport, commented: "This is the first step in a much larger project that will conclude in the coming years to streamline the passenger flow at the airport. This strategic purchase will benefit the nearly 60% of total departing passengers bound for US destinations from Aruba by reducing wait times at U.S. CBP pre-clearance, and ultimately facilitate a more positive outbound experience."
As FTE recently reported, Aruba Airport, which is owned by Schiphol Group, has been working with the likes of KLM on the development of a biometric-based single passenger token trial, which is expected to start in 2015.
Referring to the APC development, Craig Richmond, President & CEO of Vancouver Airport Authority, said: "As an airport, we understand the importance of implementing innovative solutions to help passengers get to their destinations quickly, efficiently and safely. Working with Aruba Airport is a unique and exciting opportunity for us to bring our BorderXpress Automated Passport Control solution and pre-clearance expertise to locations outside of the US or Canada and improve the border clearance process for international travellers."