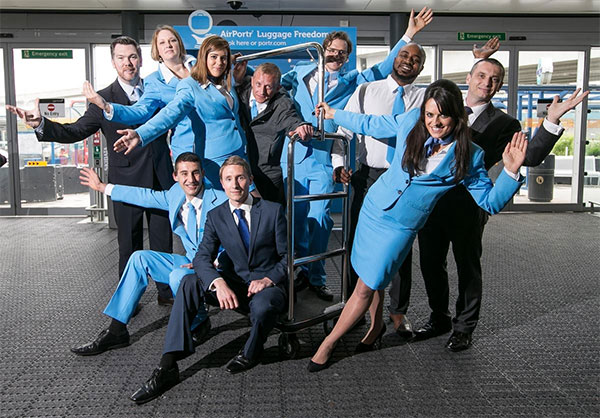 British Airways has teamed up with luggage concierge company Portr to offer passengers arriving at London City Airport the option of having their bags collected from the baggage carousel and delivered to an address in London, saving them having to wait around in the baggage reclaim hall.
The AirPortr delivery service has been offered at London City Airport – a partner of FTE Europe 2015 – since May 2014, but up until now travellers have had to drop their bags at a dedicated counter at the airport upon arrival in London. However, the partnership with British Airways takes the service a step further, allowing them to 'Land & Leave' without having to worry about their luggage at all.
The service is available to passengers flying into London City Airport from Edinburgh and Glasgow airports, and while the traveller has to pay for the baggage delivery service, the 'Carousel Collection' add-on is offered as a complimentary extra to BA's Executive Club members. Non-members are able to pay an additional £10 fee for Carousel Collection, although a three-month free offer is being used to drive interest in the service initially.
Chris Nash, Customer Experience Manager at British Airways, said: "In line with our 'To Fly, To Serve' promise, BA are focused on improving the entire customer journey from the start to the end of the journey, and not simply between take-off and landing. We are delighted to be the 'first to market' to offer this service with AirPortr to our BA Executive Club members, representing a clear service differentiator at LCY and benefit to our premium/frequent flyers."
Portr CEO Randel Darby added: "As part of our strategy to continue to identify and unlock these improvements, it's particularly exciting for us to be launching our collaborative Carousel Collection and onward delivery service with British Airways within just a few months of our launch at LCY. This initial launch on these selected routes is the first milestone in our ongoing development and wider rollout of the service to cater for a clear traveller need for quicker and easier journeys on landing in London."