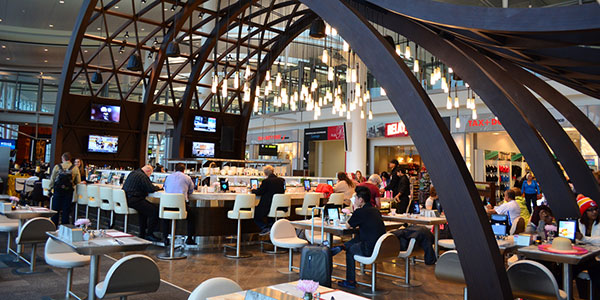 As Toronto Pearson International Airport edges towards the 40 million passenger mark, as with many major airports a significant focus has been placed on simplifying the passenger experience. From the iPads dotted around the terminal to a new mobile app, the passenger-oriented efforts are clear, but the project that aims to make the airport experience better than ever before extends far deeper than investment in eye-catching gadgets.
The man who shoulders the responsibility for driving passenger experience improvements is Scott Collier, who joined Greater Toronto Airports Authority (GTAA) as Vice President, Customer & Terminal Services in February this year, after more than two decades working for PepsiCo Beverages Canada.
"PepsiCo has built its global success on two fundamental principles: focus on the consumer and making customer service a core competency," he explained to FTE. "The opportunities in both industries are remarkably similar and as equally rewarding."
One key similarity, he explained, is making sure you clearly understand who your customers are. "At Toronto Pearson, our customers are diverse," he said. "We have everyone from young children to seniors, from vacationers to business people, people who speak many different languages and people who are first time passengers. Everyone's needs are different and we seek to offer a variety of ways to support our passengers in their travels."
Balancing new technology with traditional service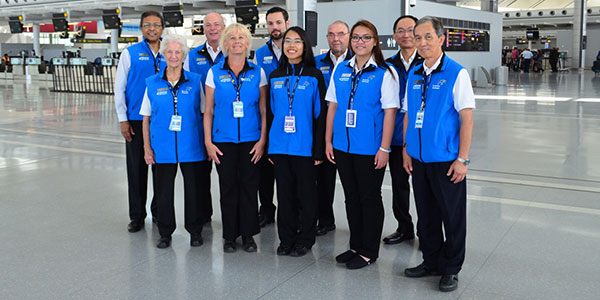 With this in mind, Collier and GTAA are seeking to find the perfect balance between embracing new technology and utilising traditional customer service efforts. "I think we do a great job of offering a variety of ways to communicate and provide excellent customer service," Collier said.
"We offer iPads that allow our passengers to kill time surfing the web, playing a game or ordering food in 20 different languages, and then our Welcome Team assists passengers finding anything from washrooms to their check-in counter. From my perspective, human interactions and technology go hand in hand with providing an excellent customer experience – now and in the future."
Preparing for the unexpected
When Collier joined the company in February, Toronto Pearson, and its airline partners and passengers, had just experienced significant disruption as a result of severe winter weather conditions. The airport saw a combination of rain, snow, unexpected snow squalls and wind chills that reached as low as minus 39 degrees Celsius. A major review was subsequently undertaken alongside Deloitte and the airport's customers and stakeholders, and as the winter season approaches again, GTAA is confident that the steps that have been taken in recent months will help the airport deal more effectively with any similar disruption in the future.
As a result of the review, a number of action points were highlighted, including improving protocols for communicating with passengers during disruption, updating and publishing guidelines for addressing the needs of passengers during times of severe delays and irregular operations, creating a dedicated 'Airport Updates' web page to keep people informed, and developing a new mobile app for passengers, which will be launched in November.
The latter, Collier explained, will provide a valuable, all-encompassing information centre for passengers via their smartphones. "This new app will allow passengers to input flight information, allowing them to track flight information, send push notifications on any possible changes, irregular operations and traffic updates. It can be used by anyone who is departing, connecting or arriving through Toronto Pearson."
With more and more passengers carrying a smartphone – the figure stands at 76% of all travellers according to SITA's latest survey – Collier suggested that mobile devices will continue to play a vital role in defining the passenger experience going forward. "Honestly, I believe the customer service possibilities are endless," he stated.
'We love that passengers see Wi-Fi as a right'
Making the most of these possibilities, Toronto Pearson has recently teamed up with Google Maps to offer indoor mapping of the terminals, and the airport is among the minority to offer free Wi-Fi in recognition of demand for constant connectivity among travellers. "We love the fact that passengers see Wi-Fi as a right," Collier admitted. "It just means that we're doing the right thing and offering them a service that keeps them connected."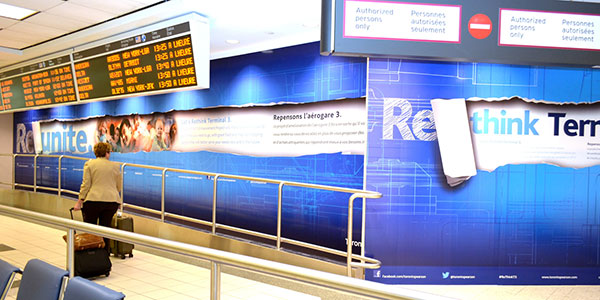 In addition to the numerous aforementioned initiatives, GTAA is undertaking a major refurbishment of Terminal 3, as part of its ongoing strategy to offer "consistent service" across the airport. The Terminal 3 Enhancement Project, which will be complete in 2017, will revitalise the entire terminal, covering everything from passenger flow to check-in counters, and modern flooring to new restaurants and shops.
As with all of the projects that Collier and his colleagues are implementing to improve the airport experience, he is confident that the investment will pay off as long as the passenger remains top priority.
In Collier's own words: "As long as we never forget who we are servicing, we will be successful."