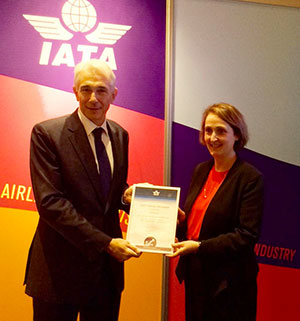 The International Air Transport Association (IATA) has announced that its Fast Travel programme is making progress in Asia-Pacific, with Qantas becoming the first airline in the region to achieve Platinum status, and Narita International Airport engaging IATA to conduct a study on the implementation of Fast Travel initiatives.
The Fast Travel programme covers six key areas – self check-in and/or automatic check-in; bags ready-to-go; document check; flight re-booking; self-boarding; and bag recovery – and IATA is aiming for 80% of passengers to be offered a complete self-service suite based on industry standards by 2020.
Recognising the progress made by the Australian carrier, Qantas has now received Platinum status, which is awarded when Fast Travel compliant solutions are made available to at least 80% of a carrier's passengers.
Qantas Domestic Executive Manager, Customer Experience, Paul Jones, said: "Travellers today rightly expect a seamless journey through the airport, and we've invested in technology and training to deliver that.
"From smart check-in facilities across airports in Australia to online and mobile check-in, auto bag drops, and mobile boarding passes at the gate, our goal is to make the process as fast and efficient as possible. Customer service innovation is central to Qantas' strategy and we're committed to playing a lead role in the development of Fast Travel across the industry."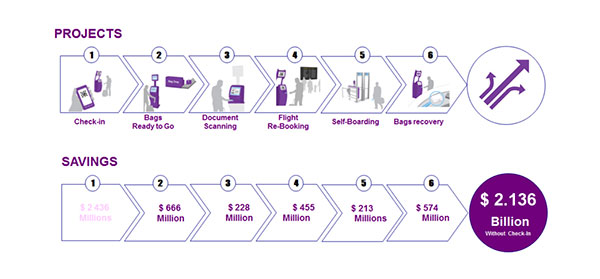 Meanwhile, IATA has confirmed that it has been engaged by Narita International Airport Corporation (NAA) to conduct a study on the challenges and opportunities for the implementation of Fast Travel initiatives at Tokyo's Narita Airport. NAA becomes the launch customer for this service by IATA Consulting, which will provide recommendations on how the various initiatives can be implemented and integrated with the existing systems at Narita Airport.
Conrad Clifford, Regional Vice President, Asia-Pacific, IATA, commented: "Japan has been at the forefront of many of the advances in the passenger experience including domestic air travel. Thus, we are delighted to partner with NAA to take this forward for international travel at Narita Airport. The airlines are eager and ready to offer a more convenient and faster experience to their passengers through the use of technology solutions. This project will help bring the airlines and airports together in delivering a better travel experience at Narita Airport."
Hideharu Miyamoto, Vice President Corporate Strategies & Planning, NAA, added: "Given the expected traffic growth in the Asia-Pacific region, major Asian airports are under pressure to handle the anticipated traffic growth. Partnership between airlines and airports will be crucial to address this challenge. IATA's Fast Travel initiatives will bring more efficiency for airline operations, and improve the customer experience. From an airport perspective, we can make more efficient use of the airport's facilities and improve the airport experience for travellers."