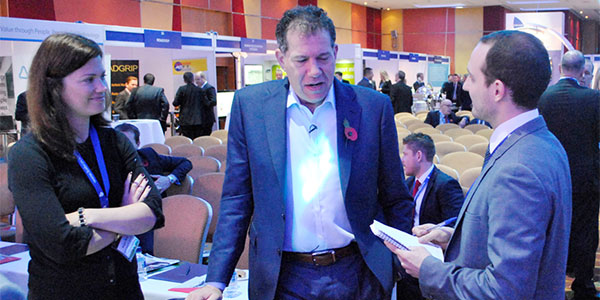 FTE this week attended the Airport Operators Association (AOA) Annual Conference & Exhibition in London, where the likes of Craig Kreeger, CEO of Virgin Atlantic; Willie Walsh, CEO of International Airlines Group (IAG); and Dubai Airports boss Paul Griffiths took to the stage.
We were pleased to hear from all three of the industry leaders that improving the customer experience is very much among their top priorities. After Kreeger told attendees that Virgin Atlantic's passenger-friendly mentality is built on continually asking: 'How can we make things better for the customer?' on the sidelines of the conference FTE sought clarification on the latest developments concerning Google Glass and how the technology is contributing to this aim of making things better.
"We've just started to roll Google Glass out now, not as a trial, but permanently," Kreeger confirmed. While the initial trial focused very much on personalising the 'meet & greet' process for premium travellers, the carrier will now implement the technology permanently in the Upper Class Wing at London Heathrow. A potential next step could then be equipping agents with wearable technology in busy check-in halls to answer passengers' enquiries on the spot, instead of making them queue up to see an agent at a desk.
Kreeger also touched upon the importance of creating more seamless passenger experiences, explaining that Virgin Atlantic recognises the fact that "customers would like to have as smooth an experience from start to finish as possible". However, bearing in mind this requires collaboration throughout the industry, he said it is "hard to imagine a gigantic revolution", and moving towards a seamless end-to-end experience is instead about taking "incremental baby steps in that direction".
Dubai Airports CEO: 'Airports shouldn't spoil the overall passenger experience'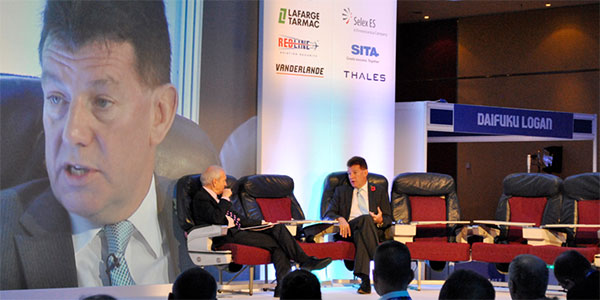 Paul Griffiths, CEO of Dubai Airports, added his support to this theory that a vastly improved travel experience requires improvements and teamwork between all stakeholders. "They (the airlines) have spent billions trying to improve the customer experience, so why should it come down to me to spoil this on the ground?" he asked.
This, he said, is why Dubai Airports is investing in the "very best facilities" for its airline customers and their passengers, both at Dubai International Airport and the new Al Maktoum International Airport, which will eventually cater for up to 200 million passengers per year. With Dubai International Airport's passenger numbers set to surpass 70 million this year for the first time, he stated that the ever increasing throughput will not be allowed to harm the level of customer experience offered. "We're not resting until we can get service quality right up there with our capacity," he said.
With more and more people flying, and therefore the number of people passing through the doors of the world's airports, he said all airports must take responsibility for the fact that they play an important role in "facilitating the improvement in the quality of life".
Willie Walsh: 'Security is the most frustrating part of the passenger experience'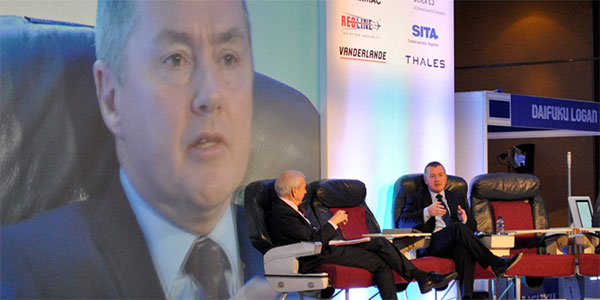 Closing the conference was Willie Walsh, CEO of IAG, the holding group for British Airways, Iberia and Vueling. Again, like his counterparts from Virgin Atlantic and Dubai Airports, Walsh explained that customer experience is something that quite simply cannot be ignored. Referring to the impact that mobile technology has had in recent years, he said: "We're seeing more and more that people need to be connected…If you'd asked me five years ago if people would be booking tickets on iPhones, I'd have said 'I don't think so'. In the next five years, I think there will be an even greater change."
However, he had a word of warning for the airlines and airports in attendance: "Customer experience is going to be more impacted by government regulation around things like security, things that are out of our control. Security is still the most frustrating part of the customer experience. It's something that we as airlines would like to influence more."
He explained that many passengers are frustrated that security rules and regulations – for example, taking laptops out of bags – vary from airport to airport. "I'd like us to start from a blank sheet of paper and not just react to the last experience and impose a new regulation every time," he added.
While there is evidently a long way to go to achieve the type of end-to-end experience that travellers crave, it is reassuring to see that the desire to improve the passenger experience is prevalent at the very top of some of the industry's biggest airlines and airports. To paraphrase Kreeger, it's more about what you do than what you say, so the evidence of this dedication to improving the travel experience will be in the real investments in the months ahead.