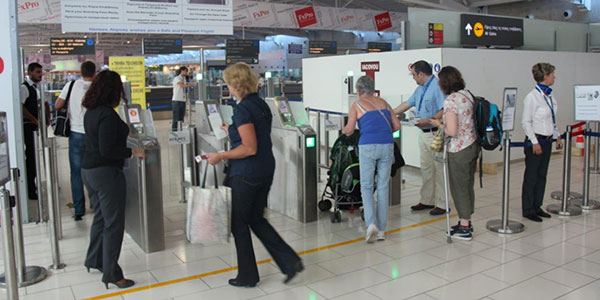 Hermes Airports has installed automatic electronic boarding pass scanning gates at Larnaca International Airport to help combat bottlenecks at the entry point to the departure hall.
The project, which is officially called 'E-gates for boarding pass access control', will also soon offer a 'Fast Track' option, which will allow passengers to pay for the privilege of jumping the queues at the departure hall entrance.
Hermes Airports has also confirmed that it has "ensured that the usage of this system is also feasible and available to people with disabilities or reduced mobility".
The investment in the new self-service access gates is part of Hermes Airports' ongoing strategy to simplify the airport experience for passengers. In recent months, the operator of Cyprus' Larnaca and Paphos airports has also launched a new-look website with the aim of making information on flights and airport services easier to access for visitors.