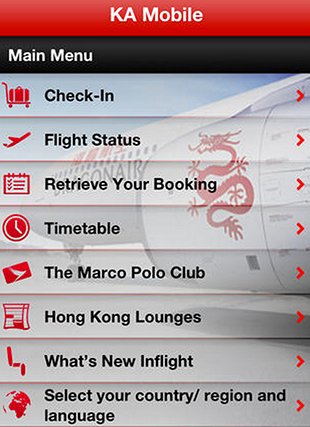 Hong Kong-based Dragonair and Cathay Pacific Airways have successfully completed the move to a new airport check-in system. The completion of the project comes shortly after Cathay Pacific confirmed to FTE that it was implementing Altéa Customer Management as a replacement for its legacy Departure Control System (DCS).
The completion of the project follows a six-month period in which 91 destinations across the Dragonair and Cathay Pacific networks transitioned to the new system.
The system interconnects the airlines' sales, reservations and ticketing, inventory management, passengers services and aircraft load control operations. For Dragonair, it enables the airline to make online check-in and mobile check-in services more widely available. In fact, from 15 January, passengers travelling on all Dragonair flights will be able to use online and mobile check-in.
The upgrade also means passengers can book tickets through various channels – including online, via the reservation hotline and via travel agents – up to one hour before the scheduled flight departure. Previously, customers could only purchase tickets from the airport ticketing counter within four hours of the departure time.