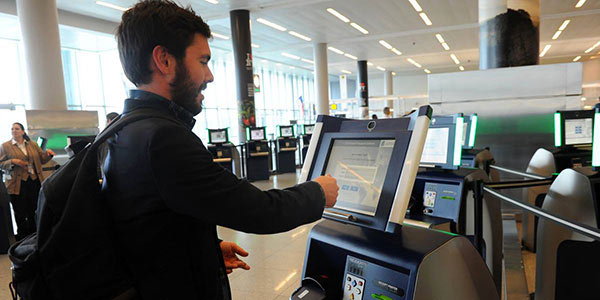 Automated Passport Control (APC) kiosks will be installed at San Francisco International Airport after the City and County of San Francisco reached an agreement with Vancouver Airport Authority to install forty BorderXpress kiosks.
The APC kiosks, which help to significantly reduce queues at the U.S. Customs and Border Protection checkpoint by partly automating the border clearance process, will be operational by March 2015.
Travellers with US and Canadian passports, US permanent residents and international travellers with Electronic System for Travel Authorization (ESTA) approval from the 38 participating countries, including the likes of Australia, Japan, Germany and the United Kingdom, will be able to make use of the kiosks.
Meanwhile, Vancouver Airport Authority has also confirmed that BorderXpress Automated Passport Control kiosks will go live at Lynden Pindling International Airport in Nassau, The Bahamas in February 2015.