Representatives of 12 airlines and airports gathered at a dinner hosted by BT on the back of the Future Travel Experience Europe event in London last week. BT's own customer experience futurologist Dr. Nicola Millard shared the speaking platform with David Oliver, Head of Technology and Innovation at Etihad Airways and Joanna Howard, Head of Customer Insight at BT. Discussion over after-dinner mints was moderated by industry veteran Robert Cook. Below you can find some noteworthy thoughts and ideas from the event.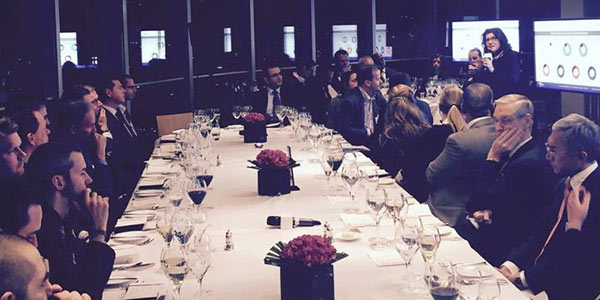 "You need only see the dirt paths in otherwise grassy parks to see that people usually opt for the easiest option," said BT's futurologist, Dr. Nicola Millard, as she addressed the dinner for senior executives from the aviation industry. Appropriately, the discussion was taking place 600ft in the sky, at the top of the BT Tower.
In the digital age, passengers' expectation levels have created new challenges and opportunities for the aviation industry. Technology-led innovations, from online bookings and self check-in to electronic boarding passes, apps and text updates, have already transformed both the industry and the customer experience.
The conversation began with the premise that an unhappy, smartphone-toting customer, stuck in a departure lounge with time to kill, was far from ideal for the industry and its various brand guardians.
Airlines and airports are some of the biggest targets of social media complaints. The social customer is, quite often, too entrenched in their own ego-system (to quote Brian Solis, principal analyst at Altimeter Group) to appreciate that their journey is courtesy of an ecosystem.
That ecosystem brings together a number of parties whose livelihoods depend on each other. Yet these organisations also compete, and not just in simplistic ways such as one airline versus another. Every part of the ecosystem is trying to earn an income from their part of the journey. Most are trying to own, and protect their relationship with, each customer. Inevitably, for every organism in the ecosystem, the passenger feels a bump.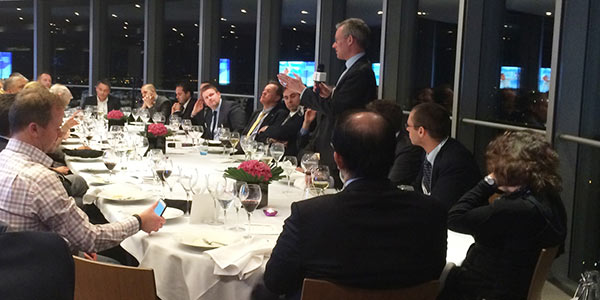 While the public nature of social media – combined with messages in block capitals and limited characters for detailed response – creates challenges. Yet it's a powerful medium for the catch-all 'ash cloud situation' euphemism. Social media is an invaluable one-to-many medium, argued one airline.
A major European airport made the point that customers often don't know who to turn to when an issue arises, such as heavy snow. Is it the airline or the airport? "We wouldn't know, airlines won't share that data," quipped an airport to much laughter.
Data sharing is a genuine issue underlying the industry. The airlines estimated they have contact details for only around half their passengers. Too often, a passenger contact number turns out to be a travel agent located in another timezone. "If you want service, don't use an aggregator," said a wry voice.
It was no surprise to hear that everyone agreed that organisations also have their own silos of information, which stymies a company from truly understanding its customers at all times. However, over-sharing came with a warning. "If I'm a passenger whose luggage was lost last time, I might welcome an apology at check-in. If I hear it again in the lounge, and then when I board the plane, I'm probably getting fed up of being reminded of a bad experience."
Multi-channel brings multiple options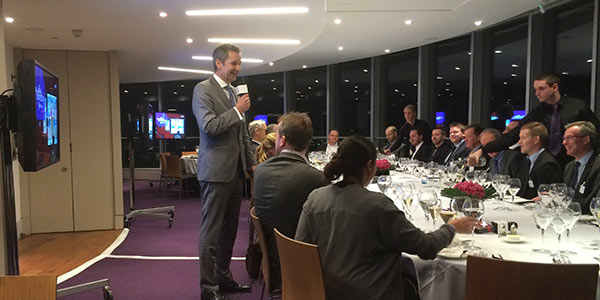 The increasingly omni-channel world is transforming customer service quicker than the industry can respond. In 2011 around three per cent of incoming queries to a call centre were via an Apple iPad and practically none on Android. By 2020, Gartner Inc predicts that customers will own 85 per cent of a transaction without speaking to anyone. It creates a new set of challenges across the business, from contact centres to web designers.
In a self-service environment one of a customer's biggest issues is not being able to speak to someone the moment they need help. Traditional call centre based telephone support may see declining volumes, but the calls received are generally more complex; that means longer calls and highly trained, problem-solving orientated staff. Web chat and video chat are proving popular, and offer organisations cost efficiencies. They should be explored with enthusiasm.
Customers expect an organisation to understand them immediately, and deliver consistency regardless of which channel they use. "An IVR system that tries to help an existing customer route their question is far from the right approach," argued one airline. "The call should be instantly recognised and, in many cases, the agent able to greet the caller already aware of the problem he or she is experiencing."
New technologies still present challenges. Apps have certainly offered passengers more autonomy and flexibility, yet a traveller may have to use eight different apps during a journey. One wag received a round of applause for observing that "not that they can use them in the airport, because there's no free WiFi."
BT's Millard summarised: "Technology can enhance the customer experience and, therefore, loyalty and profits. But make sure any new technology initiative meets the 3Us; is it Useful, is it Usable, will it be Used?"
Consumers and technology are forcing the pace of change, with contact centres comparatively conservative because of the time and cost of designing new systems, back-end integration and retraining customer-facing people. Get it right, and the return on investment is not just savings but increased customer satisfaction, loyalty and margin.