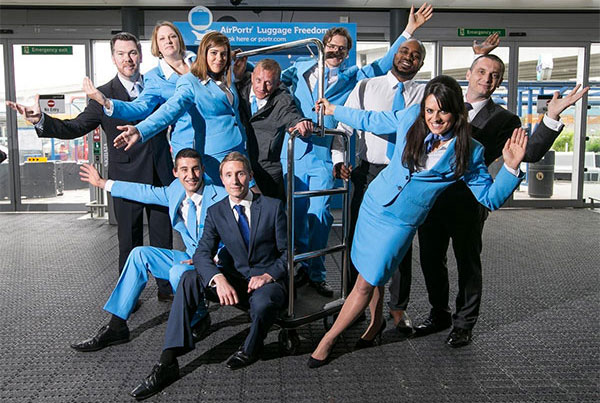 British Airways has confirmed that all passengers arriving at London City Airport on domestic flights can now make use of the 'Carousel Collection' service, which allows them to have their bags collected from the baggage reclaim belt before being delivered to a London address of their choosing.
'Carousel Collection' was initially trialled on certain routes for BA Executive Club members and after AirPortr achieved a 100% delivery record, the carrier has decided to make the service more widely available.
Chris Nash, British Airways' Customer Experience Manager for London City Airport, said: "Many business travellers choose to fly with us into London City thanks to its location so close to the corporate heart of the capital. They've told us their priority when they land is to head straight to the office so we've launched this service with AirPortr to enable them to do just that without worrying about any luggage they've checked in.
"Having successfully trialled 'Carousel Collection', it's a natural step for us to roll the service out to all our UK destinations that we serve from London City and extending it to all British Airways passengers and not purely to the Executive Club. However, as part of our continual investment and reward programme for our Executive Club members we will still be offering the service as complimentary to those members."
Nash also revealed that BA is "working with AirPortr to ensure that British Airways will be the first airline to offer an 'International Carousel Collection' service when it launches hopefully later this year".