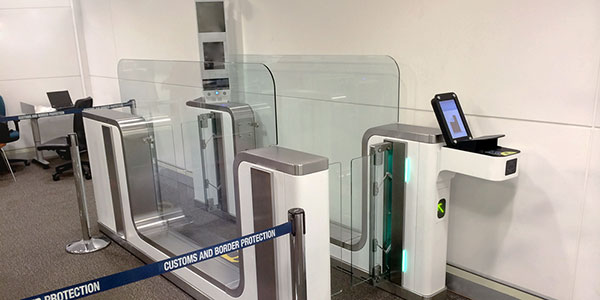 The installation of departures SmartGates to automate the border control process for passengers departing from Australia's eight busiest international airports will commence in June 2015. The initiative is being driven by the Australian Customs and Border Protection Service and the Department of Immigration and Border Protection, and is scheduled to be complete by July 2016.
In total, 92 facial recognition e-gates will be installed, all supplied by Vision-Box, at Sydney, Melbourne, Brisbane, Perth, Adelaide, Gold Coast, Cairns and Darwin airports. Vision-Box has been awarded the tender following a successful trial at Brisbane International Airport in partnership with IBM Australia.
The installation of the outbound SmartGates is part of the Australian government's on-going AUS$158 million (US$126m) investment in further securing the country's borders.
Vision-Box's Jean-François Lennon explained: "The implementation of a new generation of automated border control technology is a great step forward for Australia, meaning a boost in the country's national security measures at departures, adopting a hassle-free approach. Furthermore, by monitoring borders through the extended use of facial recognition, taking full advantage of our last generation passenger-centric solution, controlled through user-focused supervision software, Border Protection Officers may focus on added-value duties, such as profiling and surveilling high-risk travellers."
At FTE Asia EXPO 2015, which will take place in Singapore from 17-19 November 2015, visitors will be able to experience FTE's "Single Token Travel Showcase", which will demonstrate how biometric technology can be used to create a single passenger token to simplify processing at all passenger checkpoints.