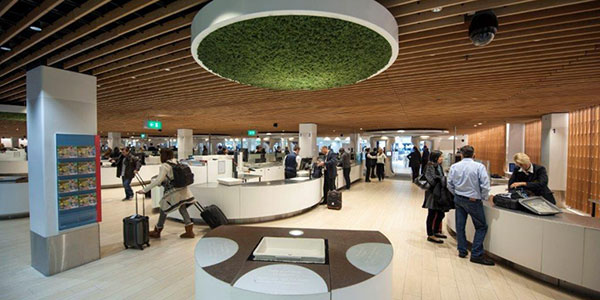 Cementing its position among the world's most forward-thinking airports, Amsterdam Airport Schiphol now boasts one of the more unique airport security checkpoints. Gone are the slow-moving queues and sterile environment, and in their place is something referred to as the "Schiphol Security Experience", which balances efficiency, stringent safety measures and customer experience, essentially delivering what has been labelled "security as a service".
FTE was invited by Schiphol Group to the airport to see the 15 new-look security lanes in Departure Hall 1 first-hand and to look at the difference they are making to the overall passenger experience. The project marks the first stage of a larger initiative, as come 3 June 2015 the airport's security will be completely centralised, removing the need for any security checks to be undertaken at the gate and eliminating the associated bottlenecks. "The next step is security not as a necessity, but as a service," said Ron Louwerse, Director Security at Amsterdam Airport Schiphol. He added: "We think we can turn security into a service without making it expensive."
Louwerse also suggested that while Schiphol Group is the first to invest in this forward thinking security model, he would be pleased to see other airports follow their lead. "There is no competition between airports as far as security is concerned," he stated.
A truly unique checkpoint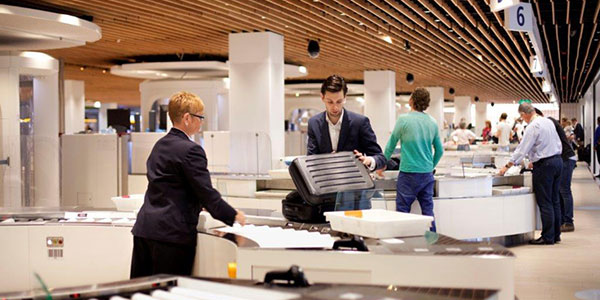 What is most striking about the new security checkpoint is that it feels very different to your average airport security screening zone. The use of white with wood tones, the natural light, the plants, the curved design of the lane all help to create a calmer atmosphere.
As for the process itself, up to three passengers can prepare for inspection simultaneously thanks to the larger preparation area, meaning the queues move quicker, and use of Radio Frequency Identification (RFID) chips means staff can easily "mark" trays that may need closer inspection further along the line. If a member of staff needs to do a manual check of a cabin bag or other item, the divider sends the tray to a dedicated belt, which is visible through a glass screen so the passenger can still see where their bag is. Once they have passed through the scanner, those passengers whose cabin bags are cleared can make use of a re-composure area, where they can put on their coats, put their liquids, aerosols and gels (LAGs) back in their cabin bag and prepare to enter the departure hall at their leisure. The end result is a smoother, more seamless and calmer process.
'Co-creation'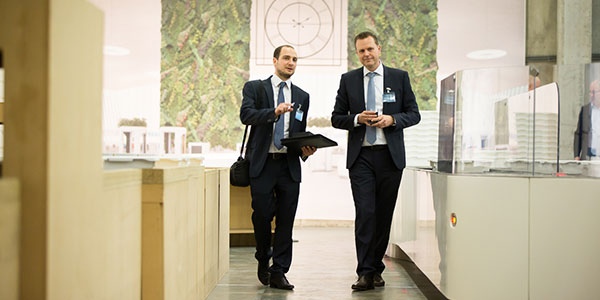 A number of stakeholders have played a vital role in making the FTE Award-winning Schiphol Security Experience a reality, including IATA, the Dutch government and KLM, in addition to suppliers such as L-3, Optosecurity and I-SEC. Amsterdam-based Scarabee Systems & Technology has also been a pivotal player. The company developed the first physical prototype of the new security lane in August 2013, hosted multiple brainstorming sessions at its Security Experience Centre with all of the stakeholders to establish the requirements, compliancy and cost, and then continuously trialled the mock-up at its headquarters. After further prototyping, trialling, on-site user tests, performance tests and a final project evaluation, the lanes went live at Schiphol Airport a little over a year after the development of that first physical prototype.
Michael Tan, Scarabee's President, told FTE: "This co-creation approach allowed us to do things in a very short timeframe, although you always have to make alterations to make things perfect. Doing this together with other clients and stakeholders, developing confidence and expediting decision-making has been key, especially on a project that impacts the entire airport."
He also explained that the newly designed security area is positively impacting the relationship between passengers and staff. "If you see that passengers are much more relaxed, it has a more positive effect on staff as well. It has created a better relationship. The passenger at the end feels much better, even excited. When you talk about security as a service, the passenger should be amazed by the experience. The human factor is paramount."
Smart Security
IATA's role in the project ties in with the wider Smart Security project, which is a joint initiative with ACI. Amsterdam Airport Schiphol was among the first airports to agree to host trials, which Guido Peetermans, Project Manager at IATA, said are essentially about finding the "sweet spot" between "strengthening security, increasing operational efficiency and improving the passenger experience". Lauding the Schiphol security area as an impressive reference point, he warned against talking about a "one-size-fits-all" model. Speaking broadly about the Smart Security project, he said: "The past three years have been mostly about development and we've now produced guidance material for the industry. We can reach out to more airports and governments around the world to find out which models work for them, and we will work with the airports and regulators to see how it can work for them. Success will depend on collaboration between stakeholders."
Future proofing airport security
While the new-look security area has had an immediate impact on the passenger experience, Schiphol and its partners are equally focusing on the longer term. Sander Olivier, Policy Advisor for the National Coordinator for Security & Counter-terrorism at the Dutch Ministry of Security & Justice, explained that the "lane is designed to cope with future challenges". "We need a system that can focus on new threats and existing threats," he added. "We truly believe that passenger screening should be able to breathe with the threat, and the system should be flexible enough to do so."
A number of so-called "SURE!" trials – national pilots led by the Dutch government – are currently being undertaken across Amsterdam Airport Schiphol, some with a view to creating a more risk-based security process. As an example, Olivier explained that a flight to New York and a flight to Spain are "very different" propositions in terms of potential security risks, as is a crew member or a frequent flyer, compared to a lone traveller. In this instance, dynamic algorithms could be used to apply different levels of screening to different passengers, depending on these factors. Behaviour detection, he added, can also help to enhance screening and expedite the process for low risk passengers.
At Gate F7, FTE was shown some new concepts being trialled. As Schiphol Group Strategic Advisor Aviation Security Pierre Kemmere displayed, CT technology trials are being undertaken to assess the viability of screening cabin bags without having to remove laptops and LAGs, for example. Virtual separation technology, which allows the security agent to virtually remove each item from the bag and generate an on-screen, 360-degree reconstruction for inspection, is also being explored. In addition, remote screening is being tested, which allows the agent to undertake his duties from a centralised room, rather than having to sit or stand at the end of the lane looking at a screen.
Inspiring the industry
FTE's visit to Amsterdam Airport Schiphol made it abundantly clear that airport security is a fluid process – it is ever-changing and airports, governments, suppliers and all partners must always be planning ahead – but is was equally evident that Schiphol Group is committed to leading developments in this space. The new-look security area makes a telling difference to the overall customer experience without compromising safety, and the complete centralisation of security at Amsterdam Airport Schiphol in June will be another big step in the right direction.
As Sander Olivier of the Dutch Ministry of Security & Justice aptly summarised: "We hope that airports around the globe will be inspired by what Schiphol is doing."
Future Travel Experience Europe 2016 will take place in Amsterdam!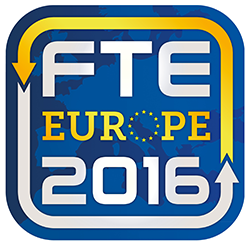 We are delighted to confirm that Future Travel Experience Europe 2016 will take place at the Amsterdam RAI on 25-26 April 2016, ahead of the famous King's Day celebrations across the Netherlands on 27 April.
Over the last two years we have successfully established FTE Europe as a standalone event in London, but now is the time to move to a new location to offer our delegates a fresh and inspirational experience in a city with an outstanding passenger experience story to tell. Through working with our already confirmed event partners – KLM and Netherlands Aerospace Group (more partners to be announced soon) – we have no doubt the show will continue to grow significantly and offer even more value and inspiration to participants and exhibitors.
Stay tuned for more details on the show, which will be announced in the coming months.
» Subscribe to the FTE newsletter to receive the latest updates on FTE Europe 2016