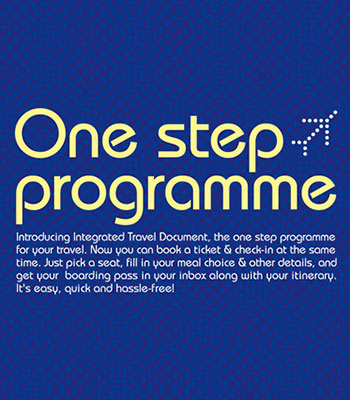 Indian carrier IndiGo has launched its "Integrated Travel Document", which effectively removes the check-in process and allows passengers to receive their boarding passes immediately after booking their flights.
For domestic passengers booking via the carrier's website, at the point of booking they can pick their seat, select their meal choice and provide any other details requested by the airline. They will then receive their boarding pass via email along with their travel itinerary.
If passengers don't select a seat during the booking process, they will be automatically assigned one, but will have the option of selecting another seat at a later stage via the 'Manage Booking' section on the website.
The removal of the manual check-in process is a welcome move, which should help to make the travel process more seamless.
As FTE reported last year, the likes of JetBlue, Finnair, Air France, Brussels Airlines, Lufthansa, Swiss, ANA and Flybe have either trialled or implemented auto check-in, but IndiGo has now taken it a step further by integrating it into the booking process.