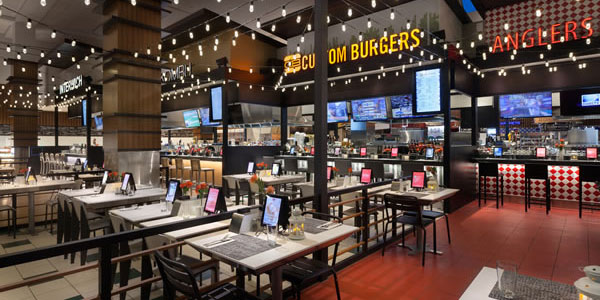 Passengers travelling through New York's LaGuardia airport can now take advantage of a technology-enabled F&B experience, which leverages the latest consumer technologies and payment options.
The 10,000 square feet food hall in Delta Air Lines' Terminal C features more than 100 iPads, which passengers can use to browse menus and place orders, as well as self-service checkouts from NCR.
Customers can also make payments using Apple Pay – Apple's Near Field Communication (NFC)-enabled 'touch and go' payment system – at contactless readers that are stationed throughout the food hall, which is inspired by the New York City streetscape.
Rick Blatstein, CEO of OTG, said: "These consumer technologies enable us to offer our customers more control over their experience.
"By offering mobile payment options such as Apple Pay and an intuitive user interface, we continue to introduce technologies our customers are familiar with, and allow our crew members to spend more time on hospitality."