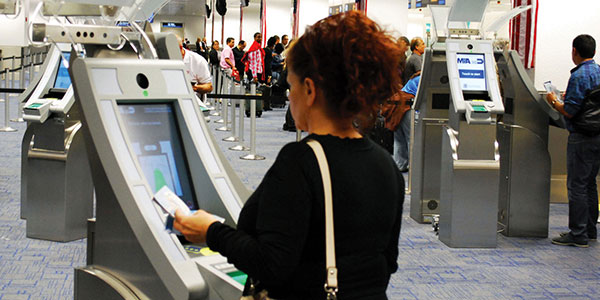 Miami International Airport will install an additional 44 Automated Passport Control (APC) kiosks, including its first in the Central Terminal, as it continues the rollout of the kiosks, which it first introduced in late 2013.
SITA-supplied APC kiosks are already in operation in the North and South terminals in Miami and have contributed to a reduction in wait times of up to 40% at the Customs and Border Protection (CBP) checkpoint since implementation.
Emilio T. González, Director, Miami International Airport, commented: "This investment in more than 40 additional kiosks for MIA demonstrates our commitment to providing the best possible arrival for our international travellers. It is one of several investments we are making to improve the overall passenger experience."
As recently reported by FTE, Automated Passport Control is now in place at the majority of North America's airports, with a total of 845 kiosks (both supplied by SITA and other vendors) already installed at 32 locations.