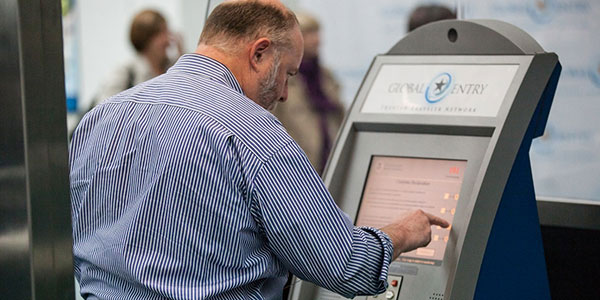 U.S. Customs and Border Protection (CBP) has continued the rollout of self-service Global Entry kiosks by installing kiosks in the Preclearance facility at Nassau's Lynden Pindling International Airport.
This latest installation means Global Entry kiosks, which expedite the customs process for pre-approved, low-risk travellers, can now be found at 42 airports and 13 Preclearance facilities.
The addition of Global Entry kiosks in Nassau follows the recent installation of Automated Passport Control (APC) kiosks, which are another important element of CBP's on-going project to optimise resources and improve the passenger experience.
"CBP is pleased to expand the Global Entry programme to Nassau," said Robert Allen Smith, Area Port Director for CBP Nassau Preclearance.
"Global Entry is quick, easy and efficient for travellers and allows CBP officers to focus on travellers they know less about prior to reaching the United States."