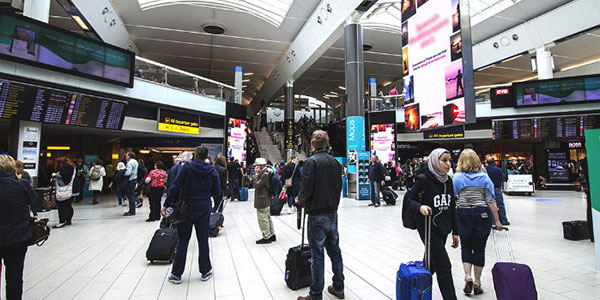 A total of 200 beacons will be rolled out across eight UK airports, which will use the Bluetooth low-energy devices to deliver timely and targeted notifications to passengers' mobile devices.
The beacons will be installed at Gatwick, London Stansted, Bristol, Southampton, Newcastle, Inverness and East Midlands airports, with an eighth unnamed airport to follow shortly after. The project is being driven by Proxama in partnership with Eye Airports.
The beacons will allow airports and retailers to adopt "in the moment" marketing strategies by offering targeted content such as offers and rewards that can be redeemed while the passenger is in the terminal.
Jon Worley, CEO of Proxama Marketing Division, said: "Based on our experience we have already seen a 24% click through rate from our beacon deployments, which is higher than traditional forms of mobile marketing and much more targeted than email and geo-fencing."
Sarah Parkes, Managing Director of Eye Airports, explained that passengers will be able to manage the notifications to ensure they are not bombarded with irrelevant messages. "As the consumer chooses to receive these messages, they feel more involved in the communication process and, most importantly, can specify who they want to receive offers from," she said.