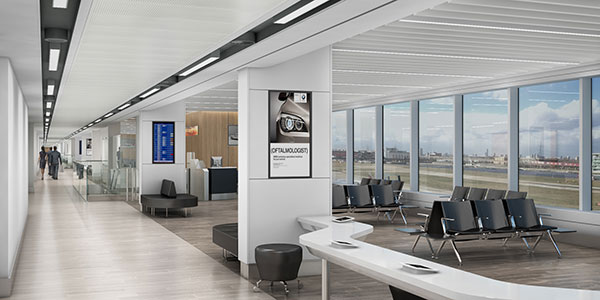 Work has started on a £16 million transformation of London City Airport's Western Pier, which houses 70% of the airport's departure gates. The pier will be expanded by 1,780sqm, and electronic boarding gates, charging points and an additional 600 seats will be installed. New retail and F&B outlets will also be introduced.
Declan Collier, CEO of London City Airport, commented: "We are creating more space, more seating and more comfort for our passengers." He explained that without development, London City Airport's reputation of offering speed and convenience "was at risk of being compromised, but this multi-million pound investment will make the new Western Pier a cutting-edge extension of the departure lounge, with a business class feel throughout, that is accessible to all."
The Western Pier is completely separate to the City Airport Development Programme, for which planning permission was rejected by the Mayor of London in March 2015.
Work on the Western Pier project is scheduled to be complete in time for the summer season in 2016.