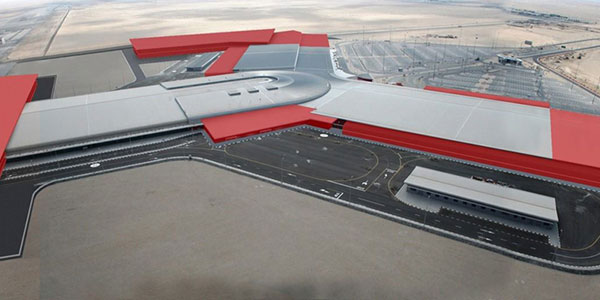 The Chief Executive Officer of Dubai Airports is perhaps the last person you would expect to say that building huge airports is not necessarily in the best interests of passengers. After all, Dubai World Central is the site of the new Al Maktoum International Airport, which over the course of the next eight years will see annual passenger capacity increased to in excess of 100 million, and the ultimate long-term ambition is for the airport to be able to handle as many as 240 million passengers per year.
In spite of this, speaking at the SITA Air Transport IT Summit, Paul Griffiths, the boss of Dubai Airports, said: "Is the solution to build bigger and bigger airports? I think we're moving in the wrong direction (if we do that)." Larger airports, he said, result in longer walking distances, less intimate environments and bigger distances to cover for connecting passengers, "Crucially," he continued, "bigger airports can create more anxiety for our customers, too."
Griffiths was not, however, shooting himself in the foot and was quick to point out that this does not mean that Al Maktoum International Airport will not provide a world-class passenger experience. "At Dubai World Central, instead of building one massive airport for 240 million passengers, we'll build 12 airports each with a 20 million capacity." Each "node", he said, will be pretty much identical and completely self-contained.
Nearly all transfer passengers will connect through the same node that they arrive in and "no one will have to walk more than 400 metres to their next plane". The aim is to provide the world's best and most intuitive airport experience, particularly for transit passengers.
Thousands of beacons installed at Dubai International Airport
Griffiths also explained that leveraging new technology and empowering passengers through mobile technology and self-service will be vital to driving operational efficiency and enhancing the airport experience. "If you take all the processes out (of the terminal) you can create space," he explained. "Doubling the process flow and doubling capacity is far cheaper than doubling the size of the airport – and it's actually what customers want."
Clearly an advocate of the important role that new and emerging technologies will play in the months and years ahead, Griffiths said thousands of beacons have already been installed at Dubai International Airport, while video-based passenger tracking technology, and the associated privacy issues, are being carefully considered as the airport searches for further operational efficiencies. "We're spending a lot of money on testing in all of these areas," he said. "We need to work out which technology will be the Betamax and which will be the VHS." Importantly, it is likely that passengers would have to opt in to such tracking, but Dubai Airports would aim to make the benefits so great that passengers would be more than happy to do so.
A proof of concept is also being trialled that can help ensure passengers don't miss their flight. If a passenger is purchasing an item in a duty free store, when their boarding pass is scanned at the point of purchase, the member of staff will see an alert if the passenger's gate is open. If time is running out, the member of staff can tell the passenger that they need to go straight to the gate. Griffiths explained that this is especially useful for those passengers who do not speak English or Arabic and cannot read the flight information displays screens.
Leveraging the Internet of Things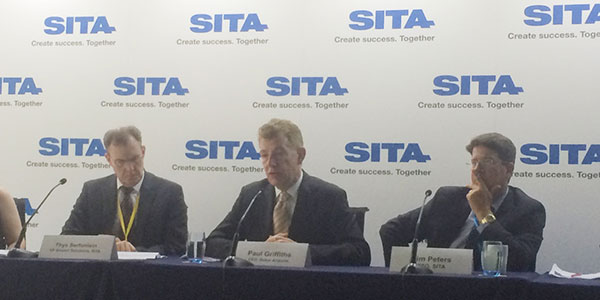 Griffiths also referred to the "enormous potential" of the Internet of Things (IoT). "Hubs and super-hubs must get better at managing their operations," he said, and suggested that the IoT can help with this.
Talking about the potential of the IOT for airports in general, Jim Peters, Chief Technology Officer, SITA, explained: "Everything has a status and everything has a location. The idea is to share this status and location – everything that can be connected will be connected." This includes passengers and staff, as well physical assets within the airport, including everything from baggage equipment to gates and wheelchairs.
As well as providing the infrastructure, such as the sensors, to enable airports and airlines to leverage the IoT, SITA will facilitate the processing of the data and provide analytics to provide insight on what this data means and how it can be used to enhance operational efficiency.
It remains to be seen exactly how Dubai Airports will leverage the Internet of Things, but with a plan to develop 12 self-contained terminals at Dubai World Central, it could play a vital role in helping to ensure that all operations – from passenger processing to aircraft turnaround – are undertaken in the most effective and efficient manner possible.