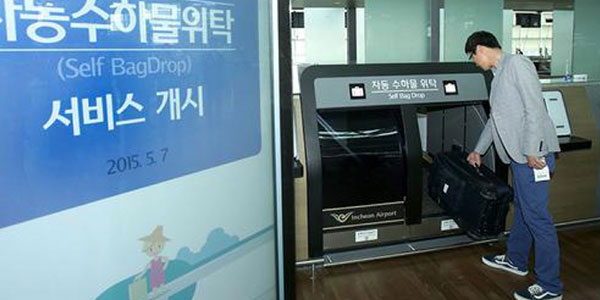 Korean Air has been recognised by IATA with a Fast Travel Green certificate, in recognition of the carrier's efforts to simplify the passenger experience and minimise waiting times at Incheon Airport.
The Fast Travel programme covers six areas – self check-in/auto check-in, bags ready-to-go, document check, flight re-booking, self-boarding and bag recovery.
Korean Air has achieved Green status for meeting three of these requirements: self check-in/auto check-in, flight re-booking and bags ready-to-go. The latter has been made possible thanks to the recent introduction of a self-service bag drop system at Incheon Airport.
The Korean flag carrier has now stated its intention to build on this recognition to continue to improve the passenger experience. In a statement, it said: "We will continue to work on strengthening our cooperation with airports and enhancing our services to enable passengers to enjoy the best travel experience with Korean Air from check-in to boarding."