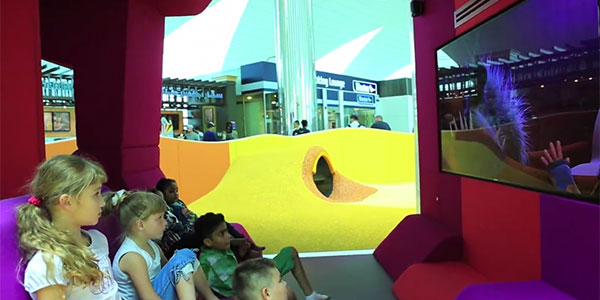 A new family area has been opened at Dubai International Airport, providing a dedicated space for parents and young children to relax while waiting for their flight.
Located in Concourse B's Zen Gardens, the family facility features a children's area with creative play equipment, television screens showing children's programmes, a climbing area, an interactive games zone and baby changing rooms. The design of the facility is inspired by the Arabian Desert, with the topography of the floor similar to sand dunes.
Individual and group seating is also included, and a children's security machine has been introduced, where images are projected onto the floor to help young travellers feel more relaxed.
Chris Garton, Executive Vice President – Operations at Dubai Airports, said: "We recognise that passengers waiting for a flight have valuable time that they would like to put to good use, be it catching up with work, sharing a meal with friends, shopping or spending time with family.
"These new facilities are the first of a series of changes we are making across the terminals at Dubai International to create welcoming spaces for the comfort and convenience of our customers."