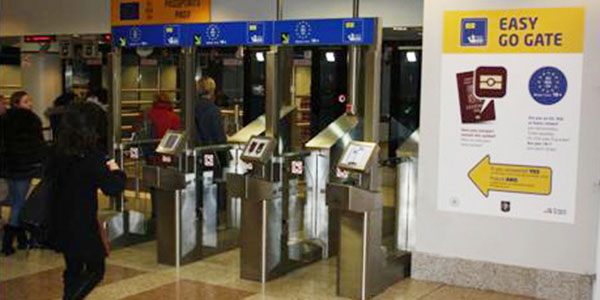 Ten additional biometric-enabled e-gates have been installed at Prague Airport as part of the Czech Border Police's EasyGo project, which aims to speed up and secure border controls.
The e-gates, which make use of facial recognition technology, have been supplied by German company secunet and Czech partner Vitkovice IT Solutions (VITSOL), which worked with the Czech Border Police when the project was initially launched in 2011.
Petr Malovec, Head of the National Border Situation Centre, Czech Border Police, said: "By choosing the solution from VITSOL/secunet we will continue using a tried and tested system, allowing us to offer our international guests state-of-the-art technology and a high level of security.
"We are happy to base our systems on the German EasyPASS border control system, which has proven its worth with four million passenger crossing up to July 2015."
The EasyPASS system is the same system that's being installed at airports across Germany. In fact, by the end of 2015, 140 e-gates will be in place across the busiest German airports.