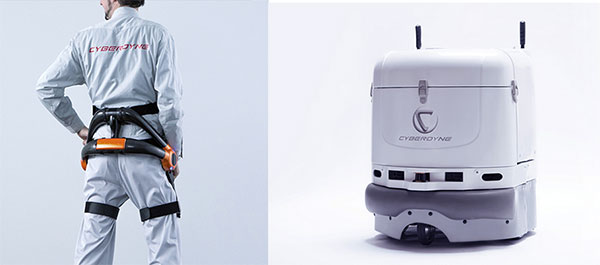 Japan Airport Terminal Co., Ltd has signed a Memorandum of Understanding with robotics and technology company CYBERDYNE Inc., which paves the way for Tokyo's Haneda Airport to become a testing ground for the latest generation of robotics.
Among the technology that will be trialled is the "HAL", or the "Hybrid Assistive Limb". HAL is worn by the user and provides lumbar support, and significantly increases the user's efficiency and safety when undertaking loading tasks.
For example, HAL can be used by baggage handlers and staff who handle heavy merchandise in duty free stores. The robotic technology, which is worn by the user, can read the user's bio-electric signals and recognise the type of motion they are intending to undertake. It can then assist the motion and allow the user to exert much greater strength and power to complete the task.
As part of the partnership, cylindrical robots will also be deployed to help passengers transport heavy luggage throughout the terminal and to automate the cleaning process. Once the robots have completed each task, they will automatically return to their base.
According to a communication issued by the two parties: "Starting with the MOU, the two companies will jointly work with all parties concerned to create a future vision, the first of its kind in the world, for putting robotics technology into use at airports and making Haneda Airport an even more attractive airport."