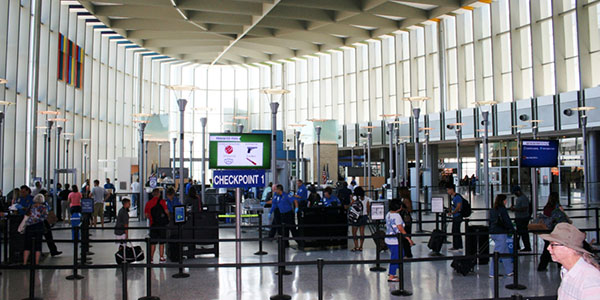 A new passenger screening checkpoint is now open at Austin-Bergstrom International Airport as the airport continues to expand its facilities to prepare for future growth. Six new security lanes have been opened and the checkpoint creates a new terminal connection from the east ticket lobby to the concourse near Gate 5.
With the opening of the new checkpoint, the airport has closed the existing Checkpoint 1, which will now be converted into additional ticket counter space and a more efficient exit lane.
The work is part of the Terminal East Infill Project, which has added more than 56,000 square feet to the terminal and also includes the renovation of 17,000 square feet of terminal space.
The final phase of the project will see the introduction of two new baggage claim carousels, increasing the total number from five to seven. Earlier this year, the airport introduced one-stop customs processing to help reduce waiting times at the Customs and Border Protection checkpoint.