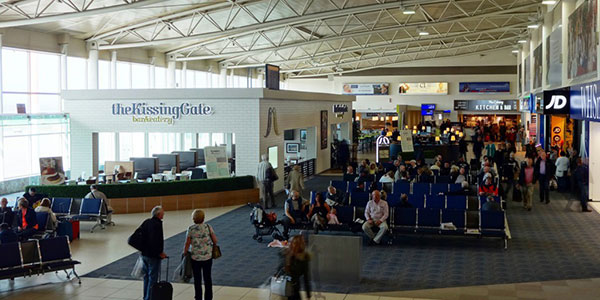 The Peel Group, owner of Liverpool John Lennon Airport (LJLA), has announced a commitment to invest in further improving the airport's terminal facilities and overall passenger experience.
Having experienced a 6% increase in passenger numbers during the first half of 2015, The Peel Group will also fund the expansion of facilities to support future growth. The investment is underpinned by a long-term agreement with the airport's lenders.
Steve Underwood, Chief Executive of The Peel Group, said: "We have invested more than £100 million (€140m) in LJLA over the last 15 years and have overseen a transformation in the business. We will continue to work closely with all the airport's stakeholders to ensure its continued success."
LJLA CEO Andrew Cornish explained that the improvement works are "totally customer-driven". £3 million (€4m) is being invested in short-term improvements, including new flooring, washrooms, seating and flight information display screens. Plans are also in place to enhance the premium car parking offer, while the fast-track security product will also be improved and linked with the premium parking.
"These are real, tangible things that are the bread and butter of what we call fixing the basics," Cornish said. The developments follow a recent £1 million (€1.4m) investment in improving the departure lounge.