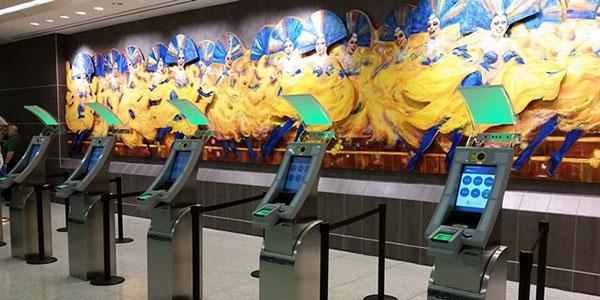 McCarran International Airport has installed Phase 4.0 automated passport control (APC) kiosks, extending the self-service processing capabilities to business and tourist visa holders, Mexican travellers with border crossing cards and airline crew members.
The airport, which will host the Future Travel Experience Global 2015 event from 9th-11th September, deployed its first APC kiosks alongside SITA in March. The latest version of the kiosk increases eligibility from the previously established 38 visa waiver countries.
Rosemary Vassiliadis, Clark County Director of Aviation, said: "McCarran welcomed nearly 43 million travellers in 2014 – the most since 2008 – with much of that growth coming from outside the US.
"We expect the volume of international travel will continue to rise and offering the speed and convenience of SITA's APC self-service kiosks for passport processing to a greater number of travellers will allow us to accommodate that growth while continuing to deliver an exceptional guest experience."
Delegates attending FTE Global 2015 will be able to see the Phase 4.0 APC kiosks in action during guided tours of McCarran International Airport's Terminal 3.