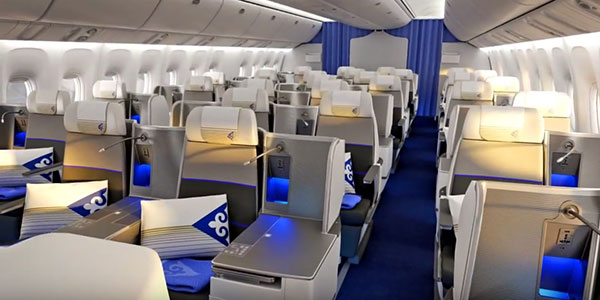 Kazakh carrier Air Astana has launched MyUpgrade, an online tool that allows Economy Class customers to bid for an upgrade to Business Class ahead of their flight.
Passengers who have already booked an Economy Class ticket can place a bid to upgrade to Business Class. Bids are accepted up to 72 hours before departure and if a Business Class is seat is still available, the winning bidder, or bidders, will be notified 48 hours before the flight. The airline will set minimum and maximum bid limits for each of the eligible flights.
The carrier's official line is "the higher bid, the more likely that passengers will be successful with their offer", which simply means that unsold Business Class seats will go to the highest bidders. Passengers must provide payment card information when they make the bid, but payment is only taken if their bid is successful.
Richard Ledger, Vice President Sales Worldwide, Air Astana, said: "We expect that this new facility will be extremely popular with our customers. Our aim is to make better use of our cabin inventory, whilst ensuring the best customer experience. Whilst there are is no guarantee that customers will be successful every time they bid, it does provide an opportunity to enjoy Air Astana's award-winning Business Class cabin across a range of long and short haul flights."
"It is another example of the airline using industry leading technology to deliver new products and services to our customers," he added.