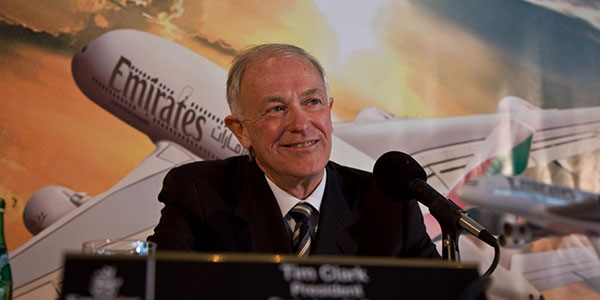 Emirates Group, comprising Emirates Airline and dnata, has unveiled its plans to undertake an enterprise-wide transformation initiative, which aims to place dnata at the heart of the organisation, re-invent business processing using smart technology, and underpin decision-making with big data and real-time analytics. According to Emirates Group: "The goal is to transform Emirates and dnata into the leading customer-centric, technology enabled travel experience enterprises."
Sir Tim Clark, President of Emirates, said: "While this initiative will have profound benefits across all business units, our end goal is to intelligently redefine the customer experience by developing a personal bond with individual customers at a scale which has never been achieved before in the history of the service industry.
"For this to work, we need to drive cross functional change across the entire company and this latest transformation strategy will help lay the foundation we require. We'll be boldly examining new technologies and ideas to identify the opportunities they represent for both incremental improvement and disruptive change in our business model. Big data, predictive analytics, artificial intelligence, machine learning, robotics, crowd sourcing and collaboration are areas we're considering to help us establish an architecture of continuous innovation and re-invention."
In order to execute this transformation, the Emirates Group is establishing a centralised Enterprise Change Management team, which will be responsible for driving this long-term strategic change across the organisation. The Group has said it will undertake an "extensive global search for the best candidate" to lead this team.
The announcement from the Emirates Group comes shortly after Abu Dhabi-based Etihad Airways announced its own $700 milion deal with IBM to "enhance guest experience, develop world-class infrastructure and security, and improve efficiency".