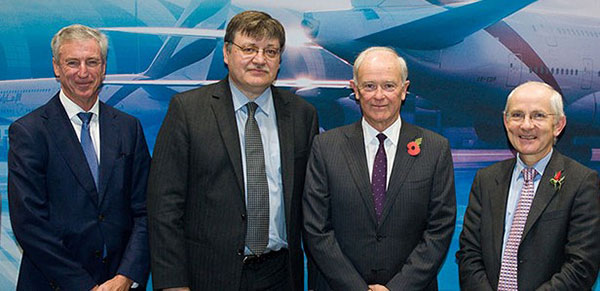 Just weeks after announcing an enterprise-wide, technology-led transformation initiative, Emirates Group has announced the launch of a data science lab in a five-year partnership with Oxford University. Among the longer term aims of the lab's focus will be to redefine the customer experience through improved personalisation.
In the nearer term the Oxford-Emirates Data Science Lab, comprising a team of world-class scientists, engineers, social scientists and domain experts from Emirates and Oxford University, will examine new ways of forecasting demand and optimising seat inventory across the airline's global network, driving immediate, tangible benefits to the Emirates Group.
Located at the Oxford Centre for Information (OCI), the lab will draw upon data science, machine learning, mathematics and big data to help place data at the heart of the organisation and streamline business processes. Part of the recently-launched Emirates Group transformation strategy, the lab will support the whole Group, including Emirates airline, Emirates SkyCargo and dnata.
Speaking at the official launch of the lab, Sir Tim Clark, President of Emirates, said: "In the age of the digital economy, we have witnessed first-hand how technology-based innovation can transform brands and disrupt entire industries by placing the customer at the heart of the business. The Oxford-Emirates Data Science Lab will provide us with a best-in-class dedicated team who can test and develop new business solutions using big data and real-time analytics, helping to transform the Group into a customer-centric, travel experience company."
He added: "The concepts and insights revealed by the Oxford-Emirates Data Science Lab will help further cement our position as the industry leader in customer experience, and help us to make every passenger journey a more personalised experience from the very first touchpoint."
Oxford University Professor Peter Grindrod said: "In recent years, airlines have gained access to much more data than they had in the past – from the price of tickets they sell online to the music preferences of frequent flyers. Now, they need to fuse it together and analyse it in the right way. At Oxford we have experts in all kinds of relevant areas – from optimisation and machine learning, to behavioural analytics and ethics – that will be able to help Emirates provide their passengers with a more personal service than ever before. It's an exciting time for data science, with rapid advances in the techniques we use being applied to real problems that will have an impact on people's lives."