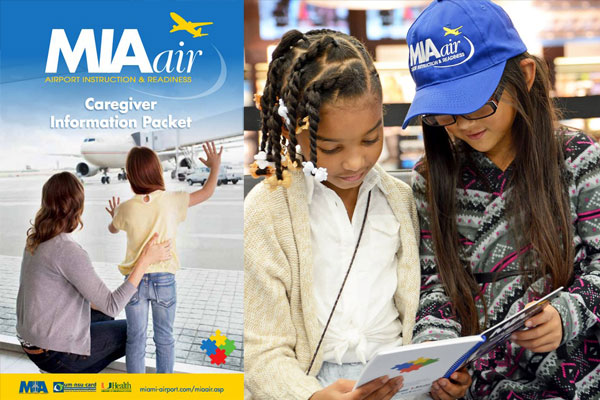 Miami International Airport (MIA) has partnered with a major university and medical institution to help make air travel more accessible for travellers with autism-related conditions and other special needs.
The airport has worked closely with the University of Miami – Nova Southeastern University Center for Autism and Related Disabilities, and the Ear Institute at UHealth to launch the MIAair (Airport Instruction and Readiness) programme.
As part of the programme, the airport will offer guided travel rehearsals and specially developed materials to travellers who have autism and other special needs to help familiarise them with the departures experience ahead of their actual day of travel. At the launch of the programme, MIA officials, UM experts, UHealth physicians, MIAair participants and their families received a simulation of the airline check-in and TSA checkpoint screening process, before boarding a plane.
The supporting materials include travel checklists and tips in both English and Spanish, and step-by-step photos and instructions of airport procedures. The guided MIAair travel rehearsals will be held three times a year.
"We want to ensure that anyone can experience the magic and wonder of flight, regardless of their disability," said Miami-Dade Aviation Director Emilio T. González. "Air travel allows us to discover new places and cultures, and the MIAair programme helps to make this possible for all South Florida residents with special needs. We are extremely excited to partner with the University of Miami – another global leader in our community – in this service to their patients and all special needs residents, and we look forward to opening new doors of opportunity for them."