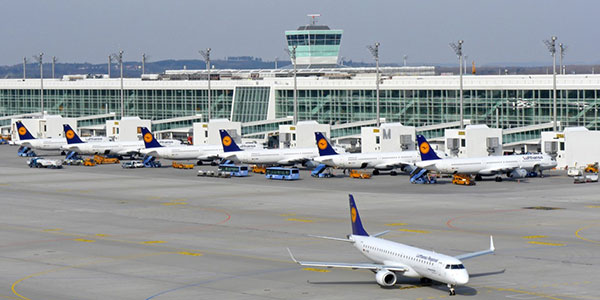 Munich Airport has released details of what travellers can expect from the new satellite terminal, which is due to open in April 2016 and which the airport hopes will raise the passenger experience benchmark.
All of the waiting areas in the facility will feature specific zones such as quiet zones and areas with reclining seating, while WLAN access and power outlets will be readily available for those who wish to work or charge their electronic devices before flying.
In an effort to make the new facility as family-friendly as possible, children's play areas will be offered, while baby changing tables will be available in the women's and men's restrooms. There will be a dedicated lounge for passengers with reduced mobility, as well as a lounge for unaccompanied minors, which will include a Fußball table, PCs, a play corner and large cushions to relax on. There will also be four showers available in the gate area, which are available to all passengers.
When the satellite terminal opens in April 2016, passengers traveling in first or business class, HON Circle members, Senators and frequent travellers will have five new lounges to choose from with a total area of more than 4,000 square metres.
To ensure connecting passengers enjoy a smooth journey, self-service machines will also be available to print out boarding passes, while 24 Lufthansa service desks will be available.