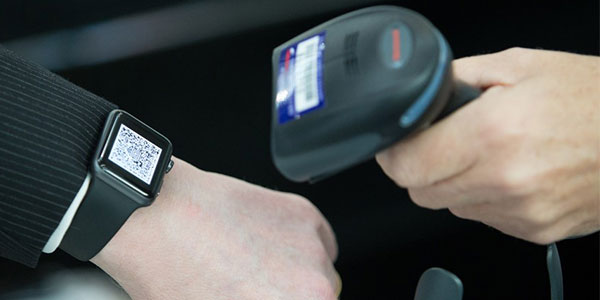 Following high uptake of its Apple Watch app, British Airways will introduce new scanners for the smartwatches, which will make it easier for users of the app to scan their boarding passes and prompt the printing of their bag tags.
The new scanners – 136 of which are being installed at check-in counters in Heathrow Airport's Terminals 3 and 5 – will allow customers to slide their wrist under the new 'Scan and Go' devices. The rollout of the new scanners comes as the carrier reports that use of the British Airways Apple Watch app has increased four-fold in just four months.
The carrier's Apple Watch app, launched in April 2015, offers users information such as the latest flight status, destination weather forecast and countdown to departure, as well as their flight number and route.
Kevin McQuillan, British Airways' Head of ba.com and Mobile, said: "We are always striving to make our customers' journeys easier through use of technology. When we saw the dramatic rise in the number of people using the app on their Apple Watches we knew we needed to create new features in the terminal which would make the experience even better for them."
The new scanners will go live on 15 December and are also compatible with the BA app for Android and iOS smartphones. The British flag carrier also plans to launch a new version of its iPad app in early 2016.