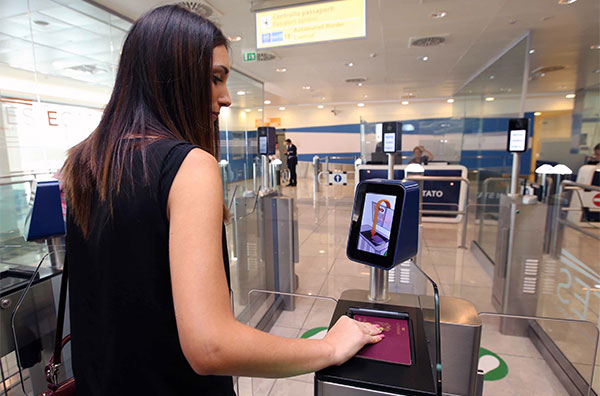 Passengers from the European Union arriving at Naples International Airport can now make use of automated border control e-gates.
The e-gates use facial recognition technology to confirm that the passenger is the passport holder, while fingerprint verification technology has also been built in to add an extra layer of security when required.
The airport has partnered with SITA on the project and says the e-gates have reduced the processing time to 20 seconds per passenger. It is estimated that more than 2,000 passengers per day will make use of the new gates.
Alessandro Fidato, Director of Infrastructure & Operations at Naples International Airport, said: "The new technology has helped improve the passenger experience at Naples Airport by speeding them through immigration while ensuring that we meet the highest security standards at Italy's borders. The ABCGates are really a win-win technology for airports."
SITA President, Europe, Dave Bakker added: "We continue to work with airlines, airports and government agencies around the globe to provide the best-in-class self-service border technology. Through the use of biometrics, we are able to enhance the passenger experience by providing a swift passage through immigration while adhering to the highest possible security standards."