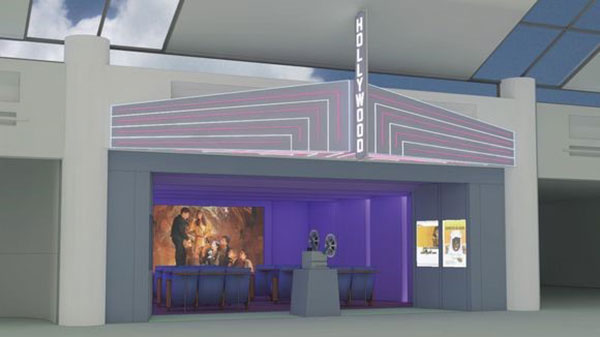 Travellers flying from Portland International Airport will soon be able to pay a visit to the airport's own mini cinema while they wait for their flights. Passengers won't get to see Hollywood blockbusters, though, as the cinema will showcase work by Portland-based filmmakers.
The free to access cinema, which will be operated by Hollywood Theatre, will be located post-security and will show short feature movies to ensure passengers don't have to rush off half way through a movie to make it to their departure gate on time. There will be seating for 18 people, plus standing space.
Portland International Airport is following in the footsteps of a number of other airports in introducing this new facility. Changi Airport in Singapore and Hong Kong International Airport both boast their own cinemas, while Vilnius Airport opened its own cinema last summer, which shows Lithuanian short feature films, documentaries and cartoons. Various US airports have also hosted temporary pop-up cinemas in recent years.
The introduction of the cinema is part of Portland International Airport's arts programme, which promotes artists and performers from the region.