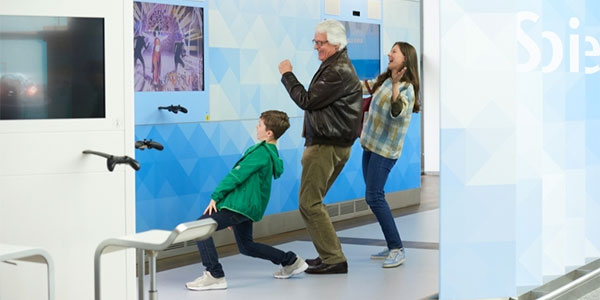 As part of its ongoing, customer-focused "Great to have you here!" programme, Fraport has introduced a new "Gaming World" at Frankfurt Airport, providing passengers with some light-hearted entertainment while they wait for their flights.
Gaming World makes use of Microsoft's Xbox One console and features both interactive games projected on monitor walls and separate gaming pedestals. Travellers can play a range of games, from classic Tetris and dancing games to motor racing and football. The multi-player games also allow passengers to compete against one another.
The first Gaming World can be found in Terminal 1 on Level 3 of Pier A-Plus, and Fraport is now planning to introduce more across the airport. This latest initiative follows the introduction of silent chairs and yoga rooms at Frankfurt Airport in January, and the "Great to have you here!" programme has also seen the rollout of a new app and free airport Wi-Fi.
As FTE recently reported, airports are increasingly turning to entertainment and escapism to help improve the passenger experience, and this latest investment by Fraport adds further weight to that notion.