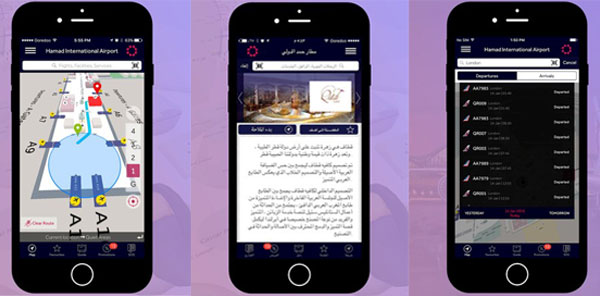 Hamad International Airport (HIA) has become the latest airport to embrace the benefits of beacons, meaning passengers can now opt-in to receive a range of location-specific messages when travelling through the airport.
HIA has launched a new iOS app and by scanning their boarding pass and opting in for location detection, passengers can receive real-time information about flight status and baggage claim, directions to their boarding gate, and promotional retail offers.
Engr. Badr Mohammed Al Meer, Chief Operating Officer at HIA, said: "We take pride in having conceptualised, designed and developed our HIAQatar mobile app in-house, which gave us the control and flexibility to ensure a customer-centric and intuitive design, much like our airport.
"With the installation of over 700 Bluetooth iBeacons across the expansive terminal, the app helps put our passengers at ease by helping them identify their real-time location in the airport, informing them how long it will take to reach their desired location within HIA, guiding them along the way and alerting them of any updates to their flight status."
HIA is also working on an Android version of the HIAQatar app, which will be released in Q2 2016.