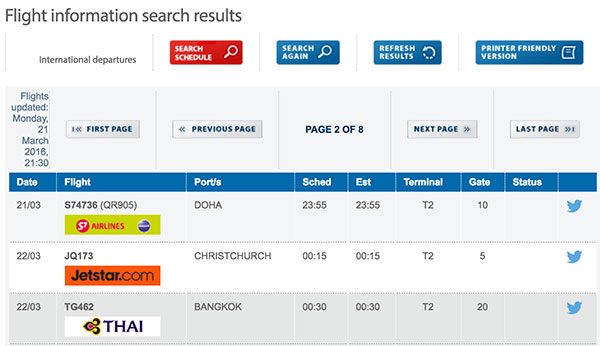 Passengers flying from Melbourne Airport can now sign up to receive proactive, flight-specific updates, including flight times and gate numbers, via Twitter.
There are two ways for travellers to register for the service. Firstly, they can go to the Melbourne Airport website, find their flight on the arrival/departure pages, click on the Twitter icon and enter their Twitter handle. Alternatively, on the day of their flight, they can tweet @MELFlights with their flight number. Once registered, passengers receive real-time flight updates.
The service is powered by TIC's BizTweet software, which is integrated with Gentrack's 20/20 Airport Operational System at Melbourne Airport. As well as flight updates, passengers may receive commercial promotions.
TIC Founder and CEO Paul Brugger said: "We're delighted to be working with such a high-profile company as Gentrack, empowering their airport customers with the ability to enhance the experience of their passengers via BizTweet."
The BizTweet service is already being used to power Twitter-based flight updates at other airports, including London City and Dubai International airports.