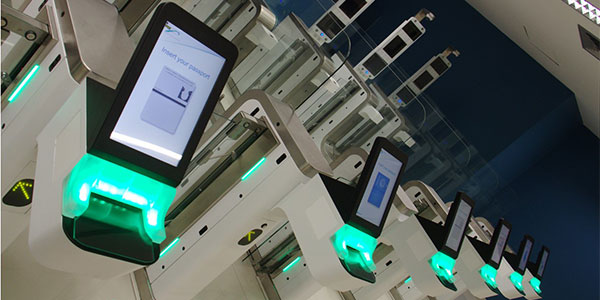 New automated border control e-gates are now live at Curaçao International Airport in both the arrivals and departures terminals at the Caribbean airport.
The airport is planning to expand its overall capacity from 1.6 million to 2.5 million passengers a year, and partnered with Vision-Box to help speed up and secure the border control process. The facial recognition-enabled e-gates can be used by locals and international travellers, namely those over the age of 18 and in possession of a European, Canadian or American e-Passport.
The e-gates are supported by a common use orchestration platform, which connects all passenger touch points and provides Border Guards with a real-time view of the passengers' individual clearance processes, as well as centralised control and optimisation of the security infrastructure.
This platform provides reliable identification of travellers and persons of interest, process exception handling and overall monitoring of traveller flows.
Wilhelmus Ignacio, Director, Curaçao Airport Holding N.V., said: "The e-gates allow the airport to become more modern, inviting passengers to enjoy easy border control check. Aside from this benefit, it also allows the airport stakeholders to increase airport security, facilitation of travel, and enhanced border system integrity. It's a transformation that is placing Curaçao International Airport in the forefront of innovation in airport management and passenger experience in the region."