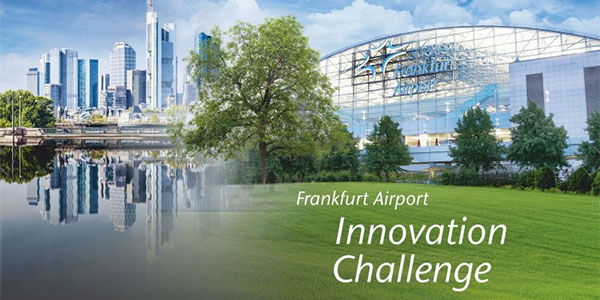 Fraport is launching the first "Frankfurt Airport Innovation Challenge", providing travellers with an opportunity to put forward their own creative ideas to help improve the passenger experience. The competition is based on the "open innovation" principle, which means Fraport is intentionally opening up its innovation processes to generate external ideas for innovations in a modified crowdsourcing approach.
"Innovation is key for our competitiveness and therefore anchored in Fraport's corporate principles," explained Claudia Uhe, Head of Fraport's Corporate Development, Environment and Sustainability Unit.
"In keeping with our new slogan, "Gute Reise! We make it happen", we are now actively looking for fresh ideas for Frankfurt Airport. We want to give passengers and visitors in particular the opportunity to actively co-create their airport as a place full of positive experiences." Uhe will chair the jury which will pick the winners of the Innovation Challenge.
According to Fraport, there are no limits on the creativity that participants can apply while helping to shape the airport of the future. Ideas can address either specific aspects of the airport experience – such as "arrival", "departure", "transfers" or "visits" – or the travel process as a whole. In addition to services and entertainment, environmental and sustainability issues can play a role. "Suggestions for strengthening Frankfurt Airport's image as the world's gateway to Germany are especially welcome," the operator said.
Participants have until 28 June to submit their ideas at www.fra-challenge.de. After the submission deadline, the six best ideas will be determined by a five-member jury comprising industry and innovation experts, with prizes totalling €7,000 to be awarded to the most innovative ideas.