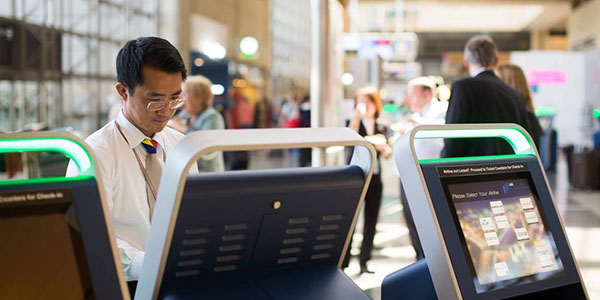 Star Alliance has announced that it will invest in multi-million dollar technology projects to help improve and align back-end systems for its 28 member airlines, which will help to create more seamless travel experiences for passengers. An Alliance IT hub for baggage will be created and is scheduled to enter operation by the end of 2016. This new IT hub is the latest in a series of similar "plug and play" applications which are supporting the member airlines behind the scenes. The existing IT hubs have already improved the exchange of frequent flyer data and through check-in of passengers and baggage, as well as the provision of enhanced services to premium customers.
Speaking to FTE, Justin Erbacci, Vice President Customer Experience & Technology, Star Alliance, outlined the thinking behind the new IT hub for baggage. "We've been trying to take a lot of different steps to fix the baggage situation but we haven't been able really to crack it in a big way. We've made small gains but we haven't been able to find that holy grail," he said. "One of the things that we've noticed is that one of the biggest problems with baggage, especially transfer baggage, is that baggage messages aren't consistently sent and received from all baggage systems and there are a lot of errors regarding messaging. This results in mishandled baggage and then makes it more difficult for people to find the bags afterwards.
"So what we've done is we've taken an approach similar to what we did with our other IT hubs and said that we will have a hub in the centre which all of the baggage messages will go through and we'll basically make sure the proper baggage messages are sent and received as they should be. We're hoping that this is going to allow us to be able to significantly decrease the amount of mishandled baggage in the first place and then it will allow us, if for some reason we can't locate a bag, to find it in the system before we have to go out and make a call to SITA WorldTracer."
Erbacci explained that new IT hub for baggage will make it easier for its 28 member airlines to comply with IATA Resolution 753 on baggage tracking, which will come into effect in 2018. "It will be a big step to helping the airlines become compliant with 753," he stated. "We actually came up with the idea before 753 came out. Fortuitously, it has helped our business case in that 753 came around and the airlines were searching for how they were going to comply with that. So that basically helped our business case for the baggage hub."
Minimum requirements for self-service and automation
The Star Alliance Chief Executive Board has also endorsed the development of standardised processes for off-airport and self-service check-in, for fast bag drop technology at airports, for baggage self-tagging and for automated travel document validation. The alliance says these standards will not only provide smoother service to the airlines' customers but also reduce infrastructure requirements and handling costs at all of the 1,300 airports the alliance serves today.
Erbacci explained: "This was something that was very important to us. After Heathrow (Terminal 2) and other "move under one roof" projects we still see today that the use of new automation and self-service is inconsistent amongst airlines and we wanted to try to set some basic standards as much as we could to at least have some common set of services being offered by our airlines around self-service and automation. So we worked with our member airlines to come up with aligned standards."
Importantly, Erbacci is referring not to technical standards, but "minimum requirements". "This is the first set of standards to gain some consistency across the alliance in the use of self-service and automation. We have a bunch of minimum requirements, we call them core values and standards, but it's not the same as a technical standard. This is more a level of functionality that all the airlines have to provide to customers." He added: "Everything we do is consistent with IATA and the Fast Travel initiatives. We're just trying to push the envelope and get our airlines to develop it quicker so we can provide it to our customers and have a more consistent service across all the airlines."
Each of these investments, Erbacci said, have been agreed with the end customer in mind and will play an important role in creating more seamless travel experiences, especially for those connecting between different Star Alliance carriers. "Of course, airlines and airports will benefit as well but this was done to make sure that our customers are getting more self-service and automation, which they're increasingly adopting and calling for. This will also make the experience more consistent across the alliance so that passengers don't have the situation where they can use self-service with some carriers and not with others, because that gets frustrating when you have automation with one leg of a journey but you can't use it with the other."
The fact that Star Alliance has achieved buy-in from the CEOs of its 28 member airlines is a positive start and now attentions will turn to ensuring each of the projects has the desired impact on the customer experience.