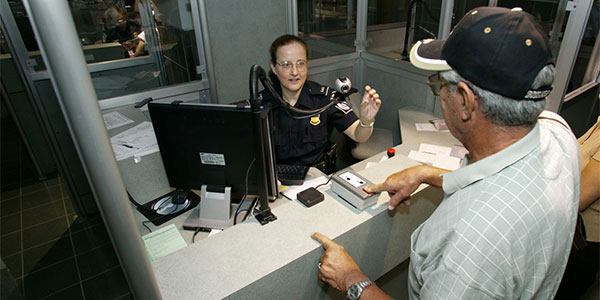 U.S. Customs and Border Protection (CBP) has announced that it has started a trial of facial recognition technology for select travellers departing from Hartsfield-Jackson Atlanta International Airport. The trial will only apply to passengers on one flight a day from the United States to Japan between now and 30 September.
Travellers taking part in the trial will be asked to present their boarding pass and have their photo taken before proceeding to the boarding bridge. The test will evaluate CBP's ability to quickly and successfully compare this image against an image the traveller previously provided in order to validate their identity.
The trial forms part of CBP's Entry/Exit strategy, which is based on three core pillars: identify and close the biographic gaps and enhance the entry-exit system; perform targeted biometric operations; and transform the entry-exit process through the use of emerging biometric technologies. The Department of Homeland Security is aiming to implement biometric exit technology in 2018, starting at the highest volume airports in the US.
Travellers aged between 14 and 79 will be asked to participate in this trial. The CBP has said digital images of travellers will be compared and held in secure CBP data systems for post-departure analysis. Those who travel with a US passport will not have their data retained for the purposes of this test once it is confirmed they are the true document holder, and the test data will be deleted after the evaluation of the test in order to protect travellers' privacy.
John Wagner, Deputy Executive Assistant Commissioner, Office of Field Operations, U.S. CBP, said: "As CBP works towards deploying a comprehensive biometric exit system, it is important that we continue to test available technology and our systems' capabilities.
"Our goal remains to implement a biometric exit system that conforms with existing standard operating procedures so that the incorporation of biometrics has minimal impact to airlines, airports, and the travelling public."