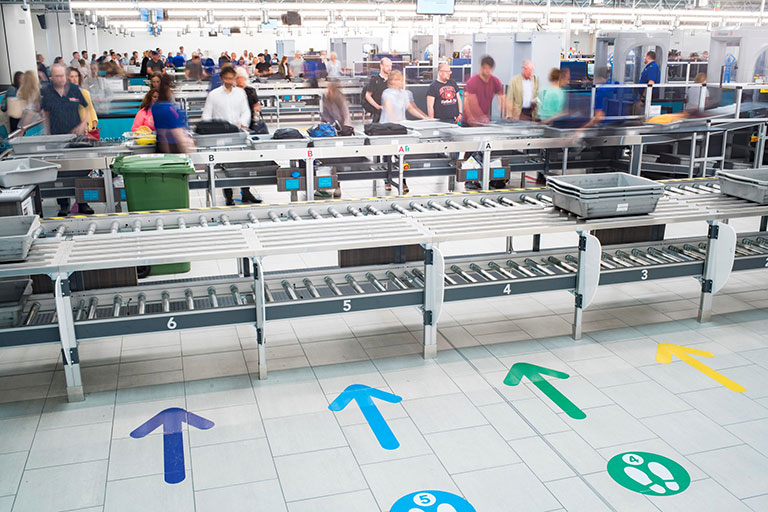 Gatwick Airport has opened its new North Terminal security area, which will allow the airport to screen up to 5,000 passengers per hour. Gatwick says the new £36 million project will halve the time it takes passengers to pass through security, while maintaining the strictest security measures.
Five new security lanes were opened in February and now a further five have been completed. Each lane has seven so-called "loading points", which increases the number of passengers able to prepare for the screening process at any given time. Dedicated lanes for premium travellers, families and passengers with reduced mobility have also been introduced.
Seventeen new e-gates have also been installed at the entrance to the security checkpoint to help reduce queues. The North Terminal security revamp follows a similar project in the airport's South Terminal.
Peter Lederer, Head of Security at Gatwick Airport, said: "This state-of-the-art facility is the culmination of several years of planning and development and provides us with some of the most sophisticated airport security measures in the world.
"Direct feedback from both security staff and passengers was taken on board when designing the technology to ensure it provides the safest and most efficient experience possible. This facility will ensure we are able to screen 95 per cent of our passengers through security within five minutes."
This investment in improving the security experience forms part of a wider investment in upgrading facilities across the airport. In May 2016, Gatwick Airport and easyJet unveiled the world's largest self-service bag drop area, while the new £186 million Pier 1 and early bag store were recently unveiled.