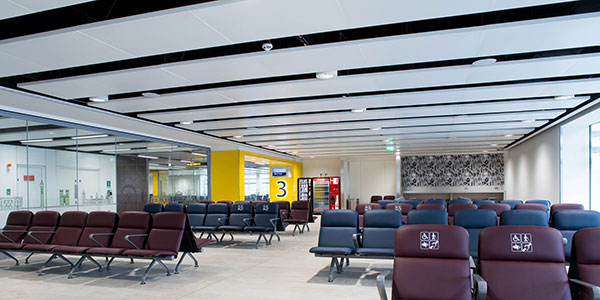 Gatwick Airport has opened its new Pier 1 facility, which has been developed at a cost of £186 million and houses a new baggage system and early bag store for South Terminal, plus five new departure gate rooms with views across the airport's single runway.
The new baggage system can accommodate over 4,250 bags per hour, while the new early bag store allows up to 2,600 bags to be checked-in up to 18 hours before departure, which the airport says will improve convenience for passengers and allow it to reduce congestion by spreading out check-in times.
Four new taxiways have also been constructed with new dual boarding facilities at the departure gates. Each gate room includes a family area and interactive spaces to keep children entertained, and a "Touchdown" business area. The "London Square" theme adds a sense of place, with iconic London imagery adorning the walls. In addition, a new premium lounge can be found on top of the new Pier 1, offering panoramic views of the airfield.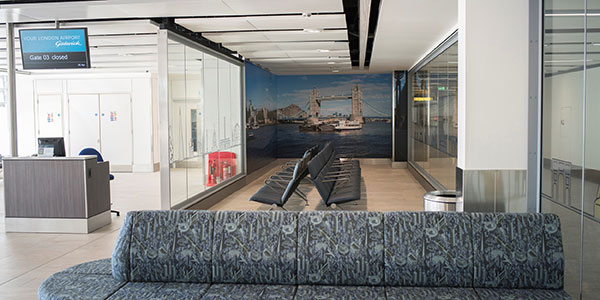 The opening of the new Pier 1 follows the recent completion of the North Terminal Pier 5 redevelopment project and the opening of the world's largest self-service bag drop area for Gatwick Airport's largest airline customer, easyJet.
Commenting on the latest project, Stewart Wingate, Gatwick Airport CEO, said: "Our new Pier 1 supports Gatwick's mission to become London's airport of choice and helps the airport on its journey to become one of the most efficient in the world." He added that "passengers will enjoy even better customer service" thanks to the investment.