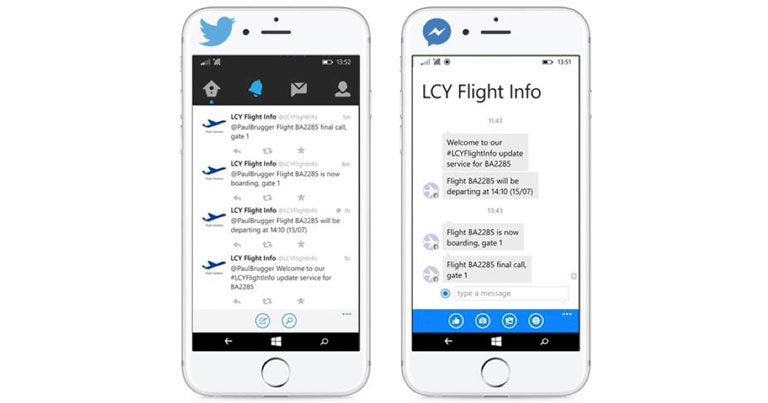 London City Airport has launched a new Facebook Messenger functionality, enabling passengers to get information about their upcoming flight on their mobile device.
Users, with the application installed, can message the LCY Flight Info Facebook page with their flight number to receive real-time flight information. This includes departure and arrival times, and also the relevant boarding gate information. Both departing passengers and those waiting to collect arriving passengers at the airport will be able to use it.
This announcement comes after the airport found that for the first quarter of 2016, under-35s made up 35% of its passengers.
The Facebook Messenger functionality joins the Twitter service, @LCYFlightInfo, which launched in July 2015. Similarly, users can tweet their flight number to receive personalised information from the dedicated Twitter account.
Alison FitzGerald, Chief Information Officer at London City Airport, said: "The majority of our passengers are connected to social media and many of these are business travellers, so it makes perfect sense to offer flight updates directly to their smartphones via Facebook Messenger.
"We already offer free Wi-Fi and a check-in time of 20 minutes or less, and this is another way of ensuring a hassle-free, personalised customer experience."