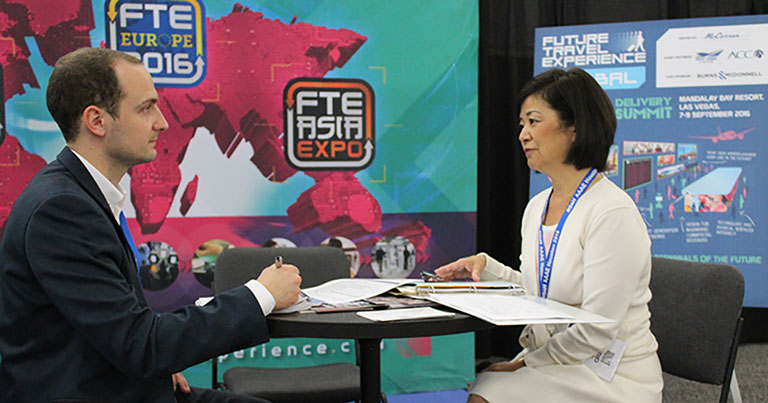 Undertaking a major redevelopment of airport facilities is one thing, but doing so in a live environment while minimising any negative impact on the customer experience is an altogether different challenge. This is something that Barbara Yamamoto, Chief Experience Officer for Los Angeles World Airports (LAWA), knows well. After all, she is ultimately responsible for spearheading a positive guest experience in collaboration with the airport community while $8.5 billion is invested in transforming Los Angeles International Airport (LAX) into one of the world's best.
Yamamoto is charged with overseeing the 'LAXceptional Xperience' programme, which is all about providing travellers with an efficient, hospitable and memorable airport experience at LAX. "This initiative was launched last year – we realised that we'd spent a lot of time and energy focused on the facilities and infrastructure, but that by itself doesn't really ensure that LAX is providing the exceptional experiences that our guests deserve on a consistent basis," she explained to FTE.
LAWA's customer-centric vision
At the heart of this programme is a desire for everyone in the airport community – all stakeholders and staff members in the service delivery chain – to share in a common customer-centric vision. This includes everything from services and amenities that guests want and need, efficient processes and procedures, modern terminal design, communications that put the guests in control of their journey, high-tech innovations, and, of course, people interactions that make guests feel valued and appreciated.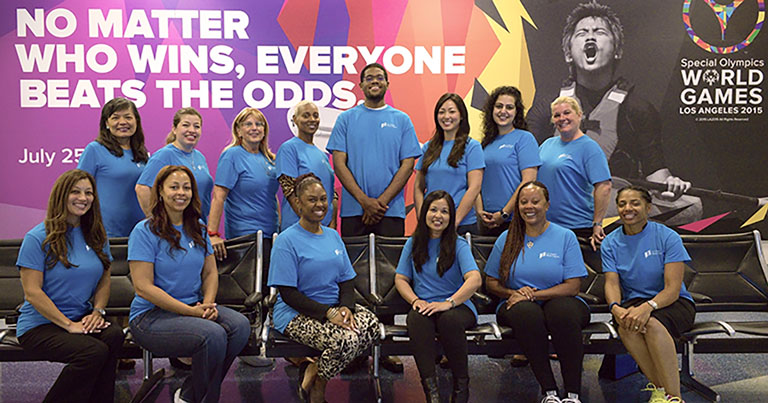 "At the airport, we are the first and last impression of Los Angeles," Yamamoto stated. "However, we're not the boss of everyone at the airport – we're the boss of 3,000 out of 50,000 airport staff and we know we have to look at ourselves first. So we're looking internally and starting at base level with surveys just to find out where we really are." On this front, participation in the ACI ASQ survey is enabling the airport to benchmark itself against other airports around the world, while a guest satisfaction survey is being used to gather valuable feedback. Training courses and performance management tools, such as mystery shopping, will also be used to help create consistent standards across the airport.
"With the training, this is airport wide," Yamamoto said. "We're starting with our folks first – those that have guest contact – and then we'll branch out to contractors that are providing our product; people like the shuttle bus operators and parking lot attendants. Then it'll be even wider, working with airlines, concessionaires, the TSA, CBP and others. Eventually, the goal is that everybody is providing exceptional experiences on an ongoing and consistent basis."
Yamamoto explained that staff members across the LAX campus have responded well to the programme, and even traffic officers are now locked in friendly competition as they try to outperform one another from a customer experience perspective. "The great thing is everyone is not just looking at their own role, but the airport as a whole," she added.
Investing in new technology
Complementing this customer service programme is an ongoing investment in new technology, which LAWA sees as a crucial element of achieving its aim to provide an enviable customer experience. Yamamoto meets with the LAWA Innovation Team on a regular basis to keep up-to-date with the latest developments. For example, a total of 100 automated passport control (APC) kiosks have been installed in the Tom Bradley International Terminal and Terminal 2 to help to reduce queues.
"For us, technology innovation is a huge part of the guest experience," Yamamoto explained. "One thing we're really focusing on is the informed guest – the airport experience doesn't just start when you get to the airport, it starts when you're planning your trip. I think it's a balance – you need both [technology and face-to-face-service]. We have such a diverse group of customers. Some people only want technology – they don't want to talk to anybody, they don't need to talk to anybody. Then there are those who don't travel very often and need that added assurance. You're always going to need that balance."
Meeting evolving passenger needs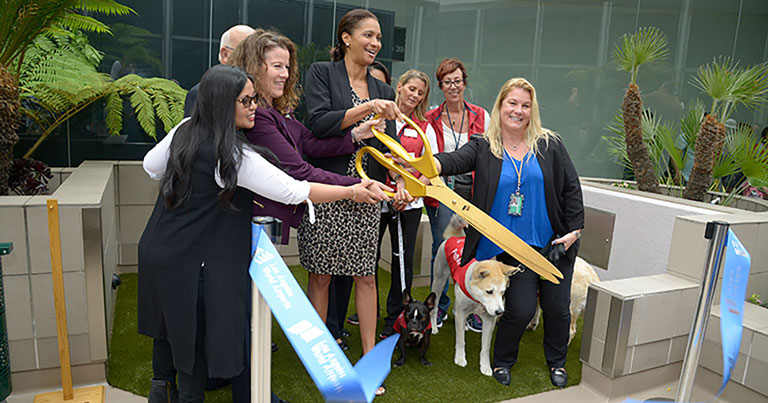 With so many separate development projects ongoing across LAX, Yamamoto and her team are playing a vital role in ensuring that a modernised airport isn't delivered at the expense of a positive guest experience. "I think we've been so focused on the facilities part that people assumed that the customer service part would come along, but it really does need to be something that's strategic and planned," she explained. So far, the impact of the LAXceptional Xperience programme has been hugely positive and although Yamamoto explained that LAWA is only at the beginning of its guest experience journey, from what she has seen so far she is convinced that it is having the desired effect.
"Before you never used to hear people say I actually had fun at the airport or I saw something kind of cool at the airport. This is what we want to achieve," Yamamoto said. When asked what the end goal is, she simply stated: "The reality is it's never going to be done – there are always going to be higher and higher expectations as our guests' needs continue to evolve."