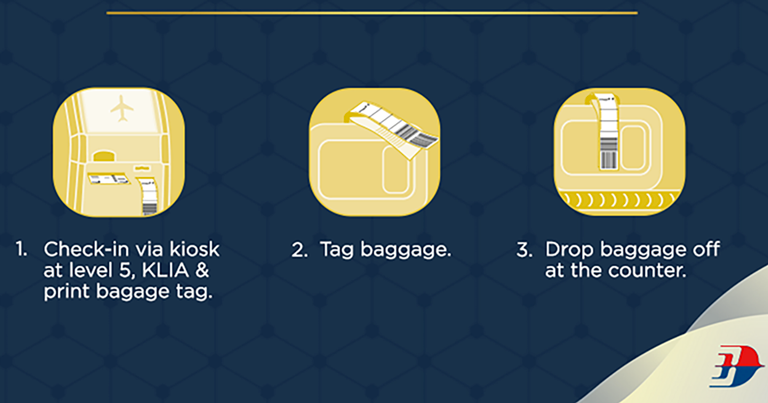 Malaysia Airlines has introduced self-tagging for all domestic and international flights, with the exception of services to Dhaka and Kathmandu.
Economy Class passengers flying from Kuala Lumpur International Airport (KLIA) now have to print their own bag tags at a self-service kiosk. After attaching the bag tags to their luggage, they can proceed to a manned bag drop counter.
Passengers who have checked in online will still need to visit a kiosk to print their bag tags. This is the first phase of a wider project, which will see the carrier introduce full self-service bag drop before the end of 2016.
According to Malaysia Airlines, the adoption of self-service processing is in line with its "strategy to leverage on technology in order to simplify and reduce the time for check-in, giving customers more control over their travel experience". The move towards self-service is also likely to bring about cost savings for the Malaysian flag carrier.
Malaysia Airlines agents will be located near the self-service kiosks to offer assistance to anyone who needs help printing or attaching their bag tags.