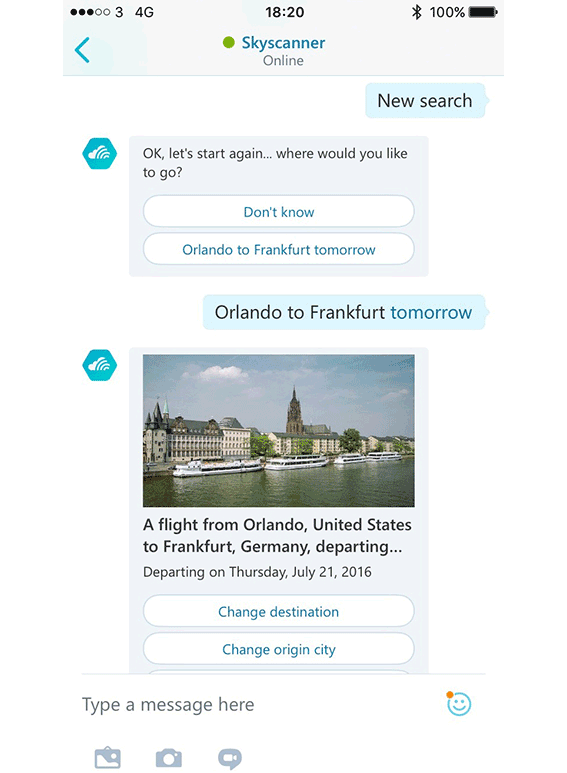 Following its recent launch of a Facebook Messenger bot, Skyscanner has now teamed up with Skype to build a travel search chat bot for the Skype platform.
Skype users involved in a group conversation with friends or colleagues can now add the Skyscanner bot (@Skyscanner) to the group chat and interact with it naturally, as if it were another group member.
The bot can search for flights and provide live prices and route options within Skype, before providing a link to a page where users can complete the booking.
Skyscanner's Head of Bots and Conversational Search, David Low, said: "Skyscanner is always looking to offer our users fresh, innovative and engaging new ways to search for their travel. Chat bots offer something truly revolutionary by bringing travel search within the very platforms users are already interacting with on a frequent basis.
"Working with Skype on creating our bot was a natural fit for us: travel is an inherently social activity, and so it seems completely fitting that we've worked with Skype – the world's largest peer-to-peer communications platform and the first messaging platform to offer bots which can interact as part a group chat environment, to give users the ability to share the experience of finding the best flights together."